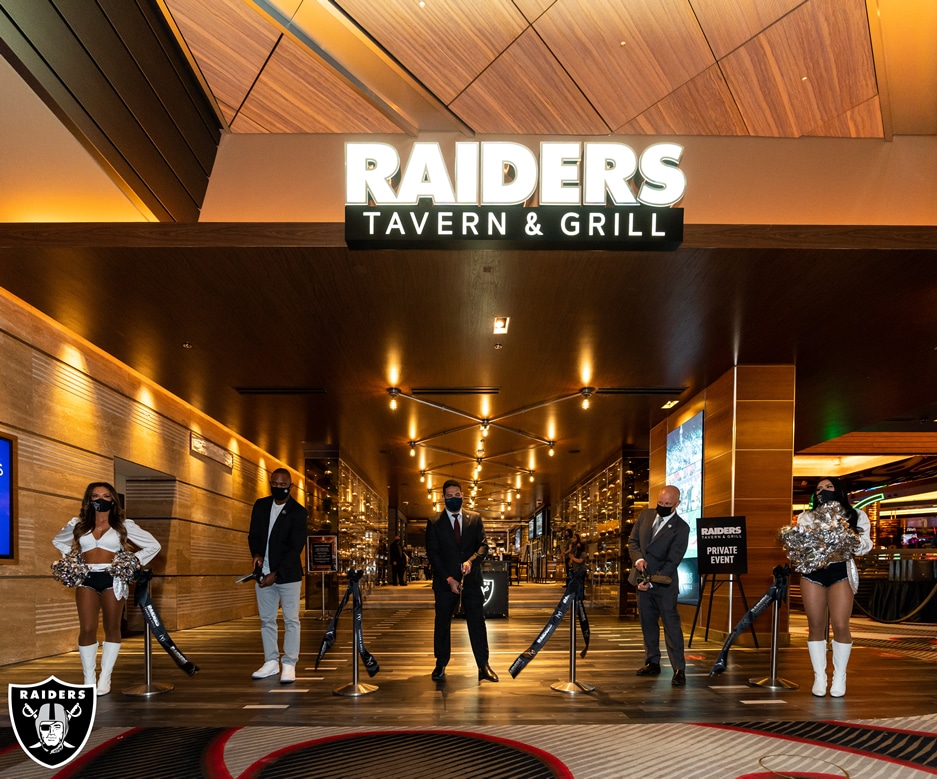 Author: Zak Lodhi
Photographer: Matt Aguirre
M Resort Spa Casino is shaking things up! The much-anticipated Raiders Tavern & Grill opened its doors recently on April 1. But this is no April fool's trick! The world's only official Raiders-themed restaurant is the only place to be. This one-of-a-kind venue is a must for any proud Las Vegan to eat at, so bring your buddies for the next Raiders game; the tavern seats up to 200. And let M Resort put your mind to ease; they follow all state mandates for social distancing and safe operation. And an added plus, Outdoor dining is also available with views of the spectacular M Pool and large televisions.
The restaurant has a world-class menu. Do you have a stadium favorite? Or maybe you're just hankering for some sports bar fare? Don't worry, the Raiders Tavern & Grill is there for all its fans. Love the restaurant but in the mood for something more substantial? Don't worry! Larger entrees, soups, and salads, sandwiches, and build your burgers are all on the menu.
Signature Raiders Tavern & Grill entrees include seared salmon, homemade barbecue, street tacos, seafood items, and wood-fired pizzas. Want to train like a Raider? A portion of the menu will focus on the healthier, lighter fare and include vegan and vegetarian dishes, everything you need before hitting the field. And just like how every Raider's match is different, every visit to the Raiders Tavern & Grill will be new as well! They also offer weekly special menu items and events such as a mid-week crab leg night. For dessert lovers, sweets will include homemade things like bread pudding, strawberry shortcake, and ice cream cocktails and sundaes. Were you hoping to get away from the fanfare of the crowd?
The Remy Martin Lounge inside the restaurant will accommodate up to 25 guests in private events and small groups. Do you hear that? That's the sound of the perfect spot to book group reservations for the Final Four, Draft Day, and other special occasions. But, just like how a team is nothing without a quarterback, a tavern is nothing without drinks.
An exceptional drink menu have you covered better than the Raider's linebackers. The venue features more than 20 beer taps, a tequila and whiskey list, and two uniquely branded bars. Modelo Bar and Remy Martin Bar. Missing the Raider's home at Allegiant Stadium? Come to Modelo Bar, themed and decorated similarly to its bar at Allegiant Stadium. While Remy Martin Bar offers a long list of specialty cocktails.
The Raiders Tavern & Grill is independently owned and operated by M Resort Spa Casino, the Official Team Headquarters Hotel of the Las Vegas Raiders.