Author: Zak Lodhi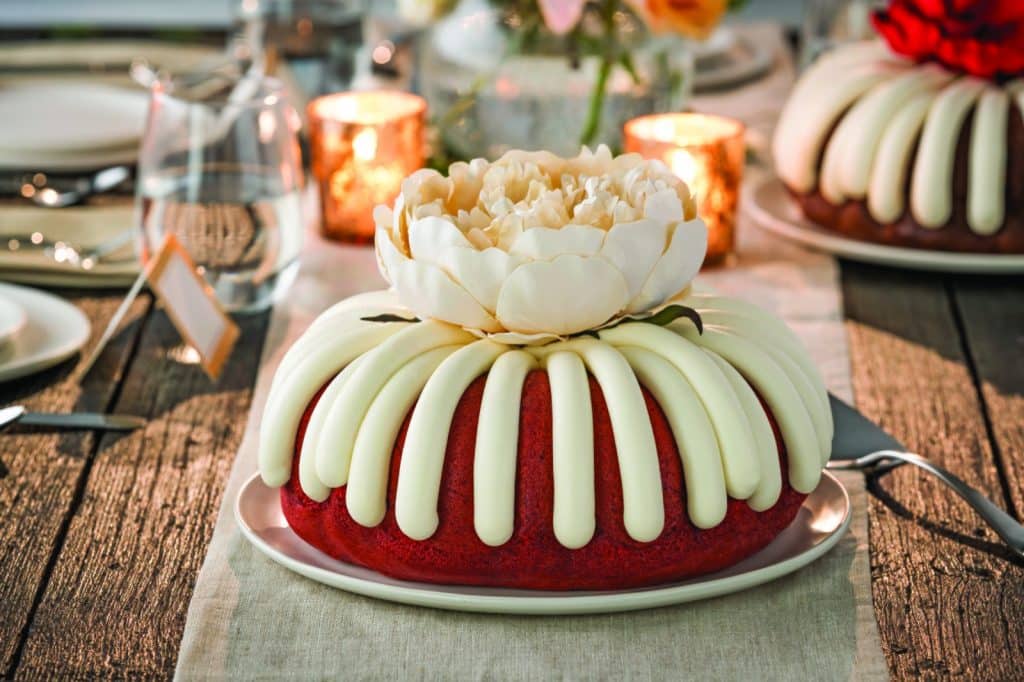 October is often thought of as the time for sweet treats. With Halloween being the defacto feature of this month, it's only natural. But while waiting to savor those favorite childhood chocolates and sweet candies, why not take part in something a bit more delectable and decadent? Cakes are the ultimate baked delight—deliciously soft and they come in as many flavors as there are monsters on Halloween! However, you are no French nobility. You know well enough about cakes and all their alluring draws. There is certainly one company, however, that brings innovation and a sense of childlike fun to the table: Nothing Bundt Cakes. Debra Shwetz, the owner and co-founder, discusses her fantastic company. 
What is your story? How did you open your Nothing Bundt Cakes location?
In 1997 my friend of 10 years, Dena Tripp, and I had the idea over dinner one night. She brought a bundt cake that was not frosted, and we began to discuss how one could frost a bundt cake with all of the ridges in the cake and make it look nice. Then we decided we might need to fill the hole with something, and the idea was born. We believed if we could create a homemade-tasting cake with quality ingredients and real, delicious frosting, we might have something! We spent a year working out of my kitchen and marketing throughout the city, determining whether or not we had a market for our product. We found that we did and in 1998 opened our first location on West Sahara and Durango. In 2002 we opened the site in the Target shopping center on Eastern and Silverado Ranch. 
What made you interested in bundt cakes?
They were different, a fun shape, and we believed we could create a niche for ourselves with this unique product. 
What is your favorite Nothing Bundt Cakes?
Chocolate Chocolate Chip—I'm a chocolate girl through and through!
What is the process of making cakes?
They are made in small batches and individually hand-swirled to create the artisan look. Other than that, you'll have to keep guessing!
What makes you different from other cakes?
The cakes are soft and well-baked, the frosting indulgent and fabulous, the ingredients are fresh and of high quality, we are round, and our customizable decorations give us a place at any table. Also, our brand focuses on guest experience and celebration, and our entire goal is to enhance life's special moments. 
What events would you recommend Nothing Bundt Cakes?
We would recommend Nothing Bundt Cakes for graduations, every holiday, any time someone needs to be recognized or thanked, picnics or for just because. If a celebration needs elevating, a Nothing Bundt Cake will do the trick!
What is something you want the readers to know about Nothing Bundt Cakes?
Nothing Bundt Cakes is a true American Dream story. The American Dream was achieved through sacrifice, risk-taking and hard work. Dena and I spent 20 years working hard every single day to grow our business. Our No. 1 goal was to franchise our business and to make sure that anyone walking through our doors knows they have found a special place that puts them first. And in April 2019, we opened our 300th bakery!
I think it is beyond any doubt that Debra has proven the delectability of her famous cakes. And with a name like Nothing Bundt Cakes, it's no wonder she is the queen of cakes. Stop into Nothing Bundt Cakes to have your taste buds blown out of this world. You can also call them for catering orders or order online. The best part is they can deliver your orders too.
Nothing Bundt Cakes
9711 S. Eastern Ave. #H10, Las Vegas
702.314.0520, NothingBundtCakes.com