Vegas Solutions Leader,
Mary Beth Sewald
The Vegas Chamber is the largest business association in the Silver State. Nevada businesses have been turning to the Chamber for help in business growth, job creation, and building a stronger community since 1911. Recognized throughout the region as the leading champion and advocate for small business resiliency, the Vegas Chamber regularly convenes business and community leaders to address community challenges.
At the helm of the Vegas Chamber is Mary Beth Sewald. Sewald has been the Vegas Chamber President and CEO since December of 2017. She has led the Chamber through times of growth and prosperity and through the negative impacts of a global pandemic that threatened the survival of businesses and jobs throughout Nevada, as well as around the world.
Being a respected "solutions leader" has helped Sewald and the Vegas Chamber assist Nevada businesses as they navigate challenging times. And through the Chamber and with Sewald's leadership, business leaders have come together to help the community come back Battle Reborn.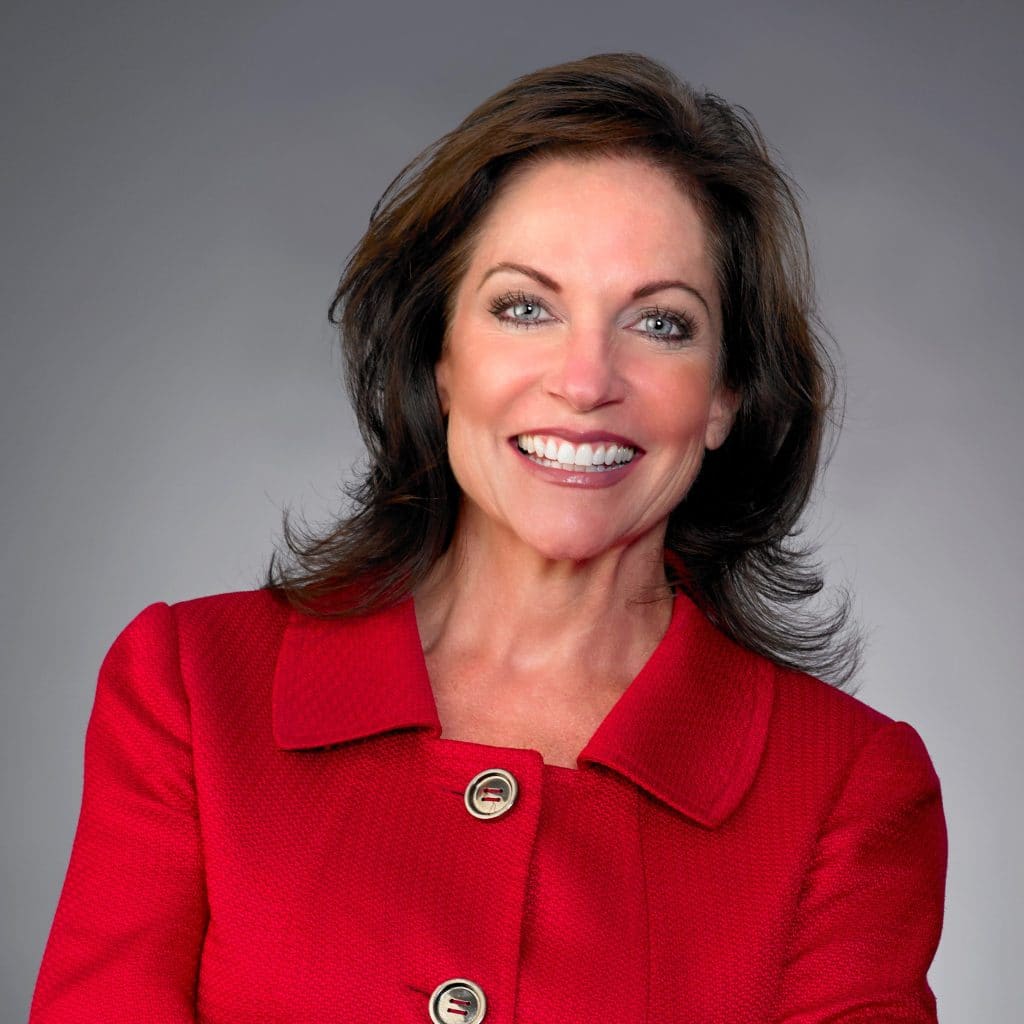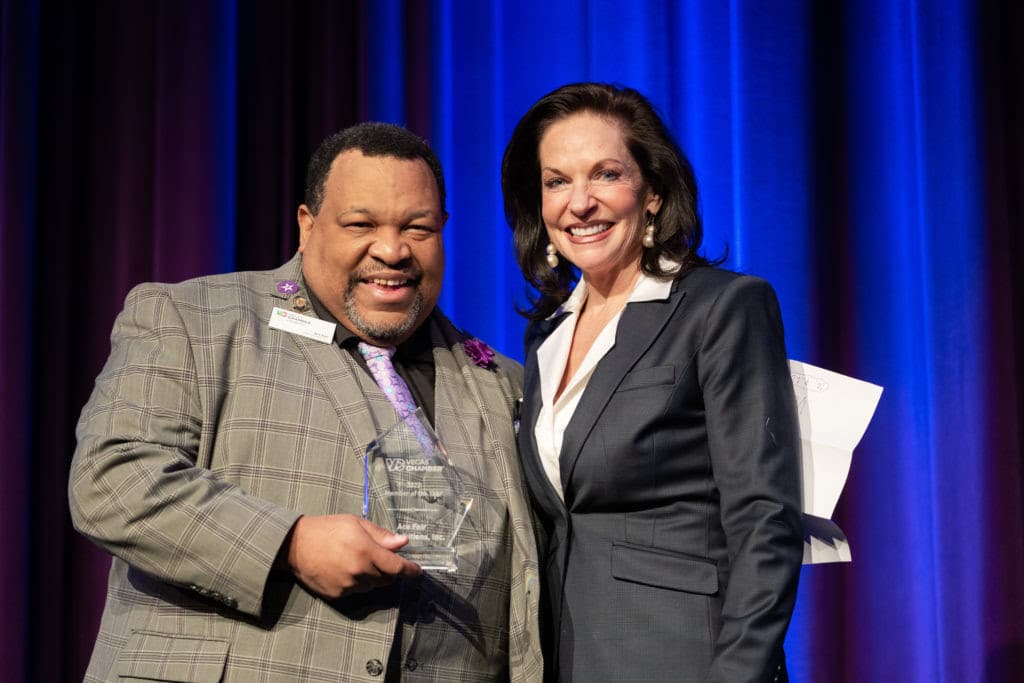 So what does Mary Beth Sewald see for Vegas in 2023?
"There are so many amazing opportunities for Las Vegas businesses in the year ahead. Las Vegas is sought after as the place to host world-class events, whether sporting events, conventions or headliner shows. Bringing these events to our city creates an opportunity for our local businesses to grow and create jobs and prosperity. It's Go Time in Las Vegas, and our business community is ready to embrace these economic opportunities," says Sewald. However, there are some challenges ahead for the business community.
The Nevada Legislature will meet for 180 days with many bills that could impact small businesses. "Advocacy on behalf of small businesses is one of the things the Vegas Chamber does best. As the Voice of Business in Nevada, the Vegas Chamber will be in Carson City full-time during the 2023 Legislature. Our experienced Government Affairs team works with legislators daily to make sure small businesses needs and concerns are being considered when decisions are made," says Sewald. The Vegas Chamber values are Advocacy, Accessibility, Vegas-ness, Community, Tenacity, and Empowerment.
"The Vegas Chamber is the largest business association in the Silver State."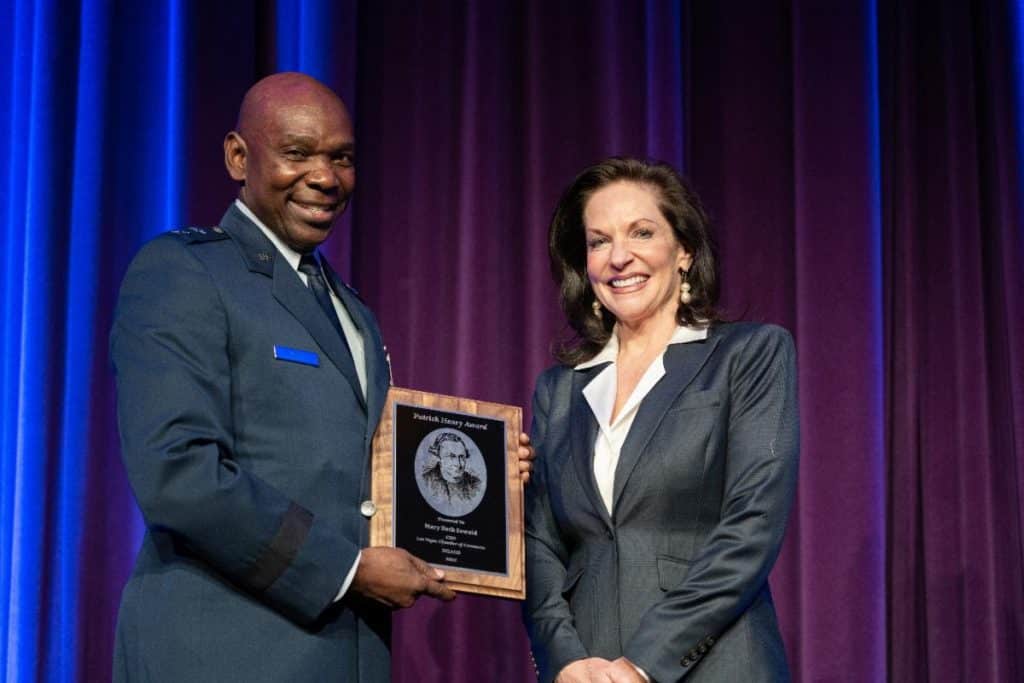 So what's in store at Preview this year?



You may have heard these types of values before for an organization, but how about that Vegas-ness? What is Vegas-ness? The President and CEO have the answer: "Las Vegas has always been about growth, freedom, excitement, and buzz-worthy ventures. We call it "Vegas-ness," a style no other chamber can possess," says Sewald.
"2023 is sure to be one where our Vegas-ness shines through brighter than ever with Las Vegas hosting the new Formula One race, as well as the opening of the innovative, world-class MSG Sphere, and the Super Bowl rapidly approaching in early 2024. It surely will be one of our most buzz-worthy years ever, and the Vegas Chamber is proud to be part of it."
Preview Las Vegas, the premier business forecasting event in Southern Nevada, is coming up on January 23, 2023. So what's in store at Preview this year?