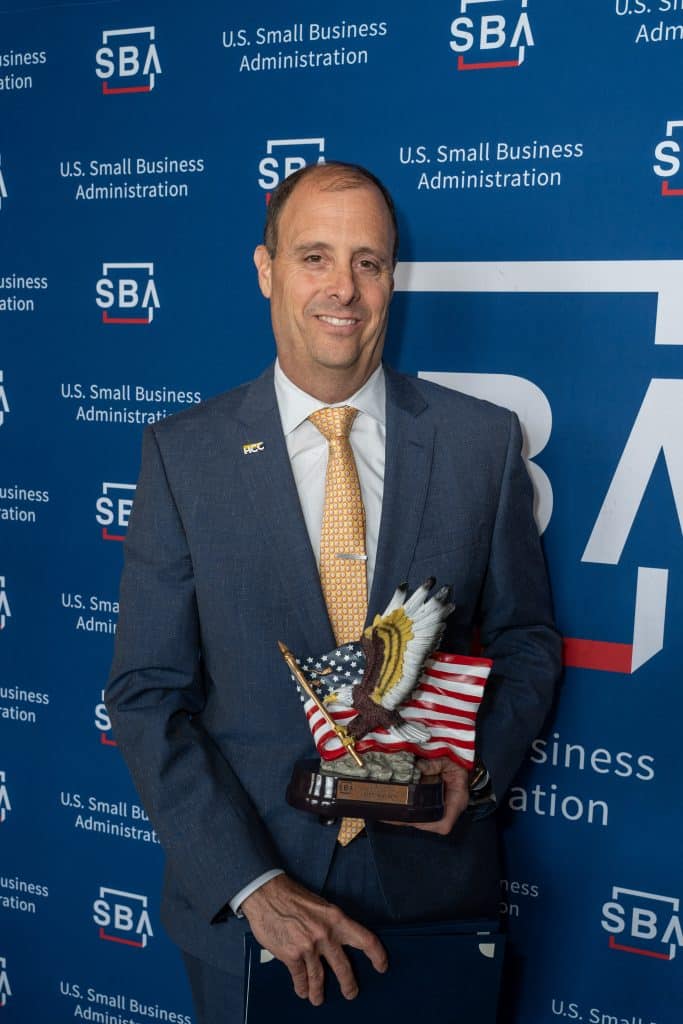 The Henderson Chamber of Commerce (HCC), as the leading voice for small businesses in Southern Nevada, is looking forward to 2023 with positive expectations. Think of membership with the HCC as a prescription for a healthy business.
Yes, the economy has undoubtedly slowed a bit as we push toward the end of 2022, but I expect a soft landing with a slow and measured growth pace for the year ahead. The HCC is the industry leader in small business benefits, and it starts with retention of workforce.
Offering employee benefits is vital, and the HCC offers an array of association health plans for small business that creates big buying power for small companies. As an employer, review our AHP offerings knowing that health benefits for your workforce are essential in today's competitive job market. And our plans have the only premium rate lock in the industry; if you join in January 2023, your premiums will be locked through June 2024! This is available nowhere else in the marketplace. That is healthy for your business!
The HCC is also the industry leader in small business advocacy. Look no further than the outcomes of the recent election, where the Chamber's business PAC, IMPAC, made an array of calculated and vetted endorsements for candidates whose interests aligned with small business.
We had a success rate of over 90% and most significantly supported the campaign of Sherriff and now Governor-elect Joe Lombardo. Our government affairs team, led by Director Emily Osterberg and Will Yepez, will direct and coordinate our legislative committee as we begin the process of supporting small businesses in Carson City during the 2023 Legislative session. By supporting Governor-elect Lombardo and Lieutenant Governor-elect Stavros Anthony, we are positioned to support our members and small business like no other organization.
At our core, the Henderson Chamber is about connections, something every member needs to help grow their business. Once again, the HCC is your prescription for success. We are the premier networking organization in Southern Nevada, bringing together business leaders for productive business-to-business interaction.
Our event portfolio is crafted with an innovative approach offering events of all types at all times. Whether you prefer a morning networking breakfast, a luncheon program, or an evening mixer, the HCC offers an unmatched array of events for member benefit. And we do it with a personal touch, serving as the conduit for you to meet other industry leaders looking to grow. Of special significance in 2023, I plan to join Henderson's 22nd Annual Economic Development and Small Business Awards on February 15th at The Westin, Lake Las Vegas.
We are also hosting our big annual business expo on April 26th at The M Resort. Review our calendar of events at Hendersonchamber.com and choose your spot for networking and business growth
Another unique Henderson Chamber offering primed for 2023 is Launchpad, our business incubator located on Water Street in downtown Henderson. This innovative center offers 15 small, private suites with all new furnishings focused on serving our start-up business community. Suppose you have been in business for less than two years or are a home-based company looking to grow into an office environment. In that case, Launchpad offers a supportive and business-healthy environment to grow. With Nevada's Small Business Development Center on-site and numerous educational programs and offerings, Launchpad is the place to be. The center also has limited rent grant funds available for qualifying start-ups and disadvantaged businesses. Learn more at Hendersonchamber.com.
The HCC also has longevity, as do our members. The Chamber was established in 1945 and had a long history supporting manufacturing in our community. Manufacturing to support the war efforts in the 1940s is what founded Henderson as a City. We are focused on economic development, specifically growing and supporting the region's advanced manufacturing industry.
Our Henderson Development Association, the HCC's economic development committee, is actively engaged on this front as well as strategically developing our workforce for the diversifying economy.
Whether you are a start-up or a long-established business, the Henderson Chamber of Commerce is your prescription for a healthy business in 2023. Join our nearly 1,800 members and start growing your connections and profit.