LIVING IN PARADISE AT ASCAYA
Where Luxury Resides Between
Unparalleled Wellness and Natural Beauty
RESORT-STYLE LIVING IN A MODERN DESERT OASIS
Nestled amidst the mountains overlooking the Las Vegas Valley, Ascaya stands as a testament to the harmonious fusion of luxury living, wellness, and architectural excellence. This residential community is designed like a private resort, offering an idyllic haven where residents can immerse themselves in a lifestyle that transcends ordinary living. Ascaya's captivating charm lies in its world-class amenities, breathtaking natural surroundings, and architecturally distinctive homes that seamlessly blend with the landscape.
Embracing Architectural Excellence
Ascaya's crowning glory lies in its awe-inspiring collection of architecturally distinctive homes. Set against the backdrop of the picturesque mountains and valley, these homes are more than just residences; they are personal sanctuaries. Ascaya's residents, with their discerning tastes and impeccable vision, have transformed their abodes into exclusive retreats, complete with opulent pools, wellness spaces, and seamlessly integrated landscapes.
Amenities That Exude Luxury and Wellness
At the heart of Ascaya lies the 23,000 square foot Clubhouse—an architectural masterpiece that emanates sophistication and invites residents to indulge in an array of exclusive amenities. With soaring rooflines, terraced gardens, and well-appointed gathering spaces, the Clubhouse serves as a vibrant social hub that evokes a sense of refined elegance. Immerse yourself in panoramic views of the iconic Las Vegas Strip as you unwind with a crafted cocktail or savor a delectable meal among great company.
For those seeking an invigorating start to their day, the state-of-the-art Fitness Center beckons with its modern equipment and expert instructors, providing the perfect setting to elevate your fitness journey. Take a refreshing dip in the 50 meter swimming pool, engage in a spirited tennis match, or partake in a game of pickleball. Ascaya's commitment to wellness is unwavering, ensuring residents have every opportunity to nurture both body and soul.
Ascaya encourages residents to reconnect with nature, immersing themselves in the tranquil beauty that lies just beyond their front doors.
Unleashing the Imagination at the Family Park Ascaya cherishes the importance of family and offers a haven of imaginative play spaces within its meticulously designed Family Park. Delight in the laughter and joy that fills the air as children explore captivating play structures and interact with custom-crafted sculptures paying homage to the resident Gila Monster. Pets will also have the opportunity to enjoy the new amenity with their very own dog park, toys included, making the Family Park a gathering space for Ascaya's dog lovers.
Reconnecting with Nature Ascaya presents a myriad of groomed trails that beckon residents to embark on a journey of discovery through the breathtaking natural wonders surrounding the community. Step outside your doorstep and embark on a leisurely stroll or an invigorating hike along these trails, where you'll be captivated by the native bighorn sheep grazing upon the ridgelines and aweinspiring sunsets painting the sky over the Las Vegas Valley.
The park's serene green spaces, splash pad, and picnic areas provide ample opportunities for families to bond, create treasured memories, and bask in the warmth of togetherness. Ascaya recognizes that time spent with loved ones is invaluable, making every moment within the Family Park a cherished experience.
Ascaya encourages residents to reconnect with nature, immersing themselves in the tranquil beauty that lies just beyond their front doors. With picturesque vistas, lush greenery and vibrant blooms, a sense of harmony instills. It is within these moments of serenity that one finds solace, rejuvenation, and a renewed appreciation for the world around them.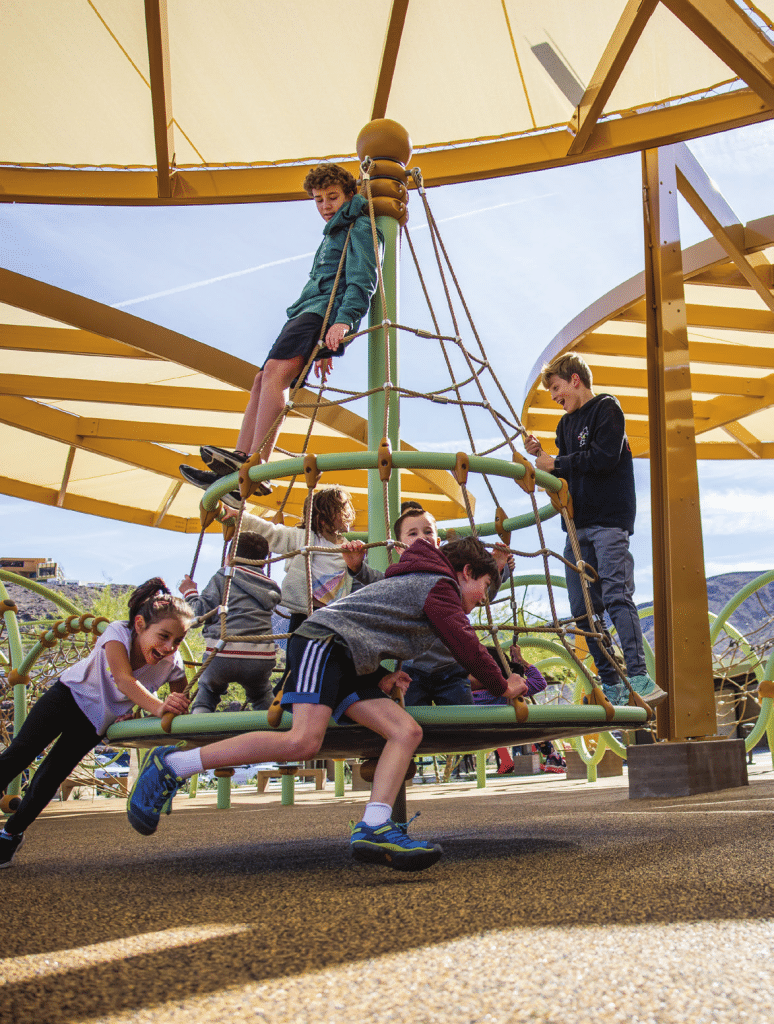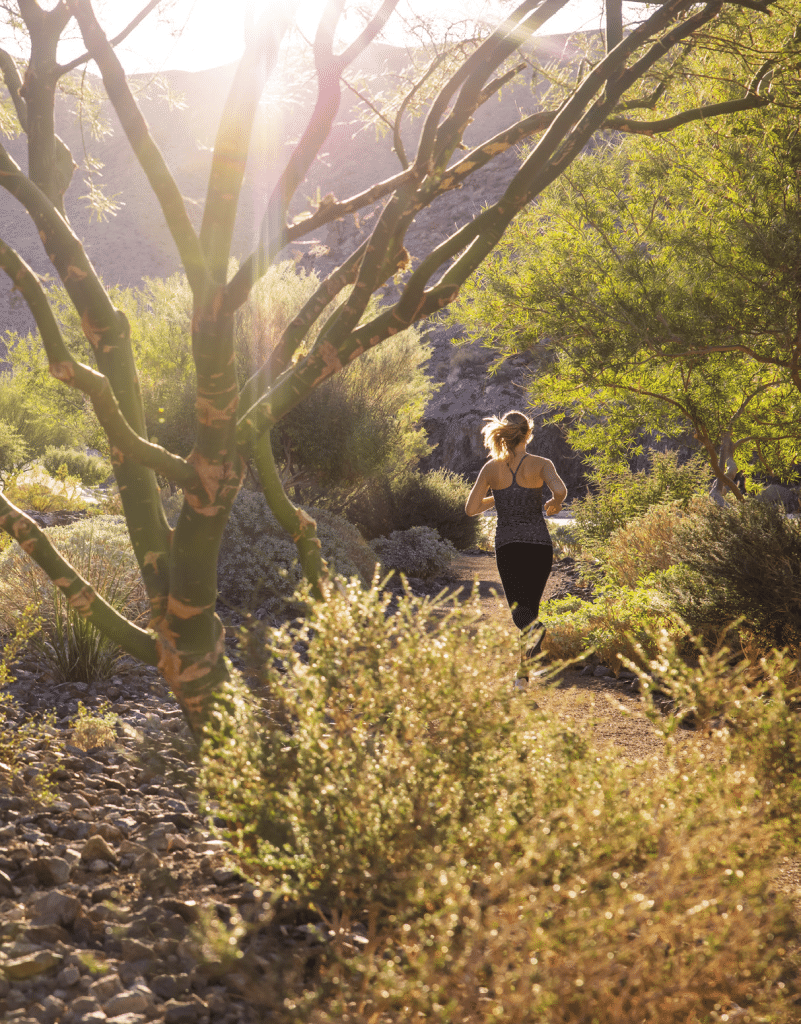 Culinary Delights to Savor
Complementing the world-class amenities, Ascaya tantalizes the senses with its forthcoming gastronomic offerings. Ascaya's visionary executive chef meticulously curates a menu that transcends mere sustenance, transforming each meal into a culinary journey of indulgence. From light and nourishing breakfast fare to delectable gourmet lunches crafted from locally sourced ingredients, every bite is a testament to Ascaya's commitment to excellence. Sip on artfully crafted cocktails, converse with friends, and savor the hues of sunset from the shaded terrace. The kitchen, adept at catering to exclusive private events, ensures that every dining experience at Ascaya is an unforgettable symphony of flavors.
Ascaya seamlessly intertwines luxury, wellness, and architectural mastery to create a residential community that transcends traditional boundaries. By embracing resort-style living, residents have elevated their homes into personalized sanctuaries that rival the most luxurious vacation destinations. Ascaya's world-class amenities, captivating natural surroundings, and meticulous attention to detail nurture a lifestyle of opulence, wellbeing, and connection with nature. As the sun sets over the magnificent Las Vegas Valley, Ascaya's residents find solace, inspiration, and a profound sense of fulfillment in this architectural oasis they proudly call home.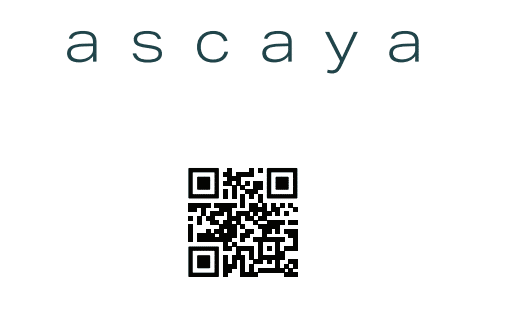 OWN THE DESERT AT ASCAYA.COM 702.978.5800 | SALES@ASCAYA.COM