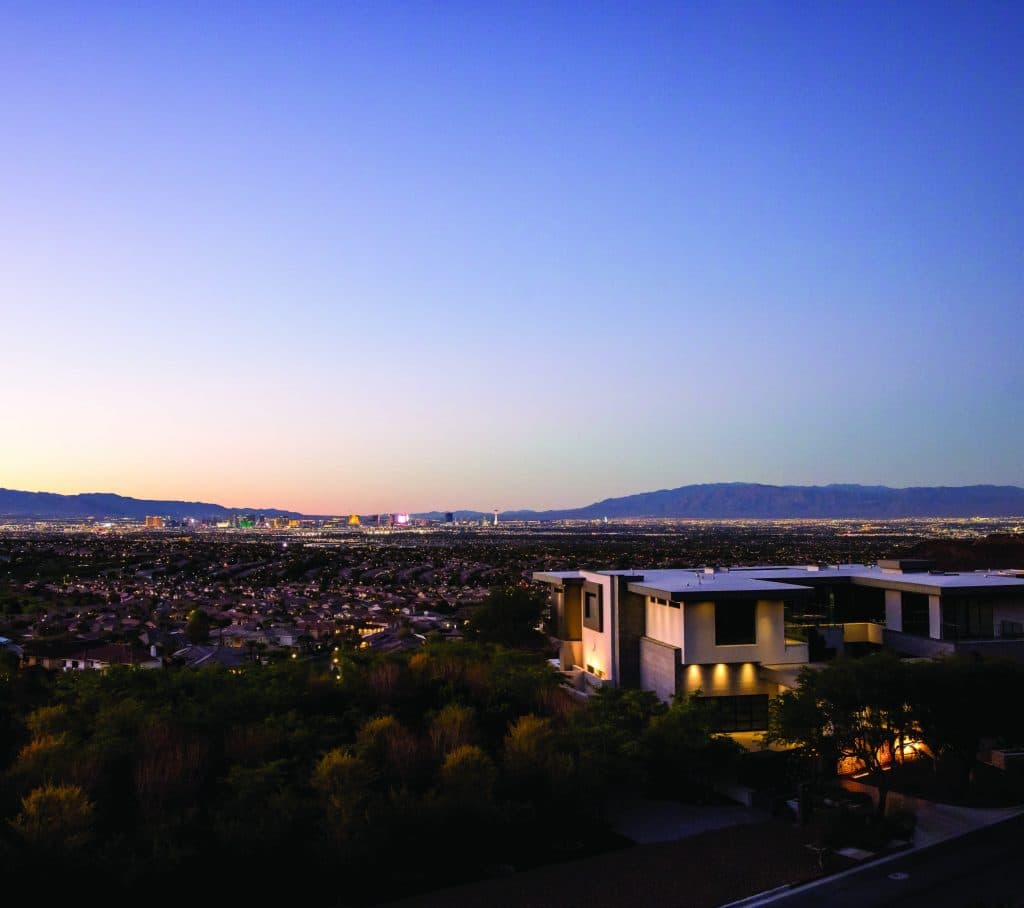 BY SOFIA SOBRERO
Beyond Ascaya's gates, wide-open roads meander through lush greenery, revealing glimpses of the community's most alluring qualities – striking architectural homes, five-star amenities, and dramatic views over the entire Las Vegas Valley. Immersed in the desert quiet, a sense of serenity sets the tone for what lies ahead: an exclusive and extraordinary community that rises above the rest.
Ascaya set out to create a residential community unlike any other, one that would not only complement the breathtaking beauty of the McCullough Mountain Range, but also offer resort-style amenities and one-of-a-kind wellness, culinary, and family experiences. The result is a growing collection of homes that are show-stopping in boldness and dramatic views.
Today, Ascaya is home to the most design-centric, desert architectural estates in the world, all thoughtfully positioned to maximize privacy and capture vistas of the Las Vegas Strip, canyons, mountains, and beyond. The community currently has 35 completed homes, 46 homes under construction or permitting, and dozens more in design review.
Ascaya's homes boast distinct architecture, stunning views, and a prime location that offers both seclusion and easy access to world-renowned attractions. The combination of these qualities has drawn comparisons to iconic neighborhoods like the Bird Streets in Los Angeles' Hollywood Hills. While each home at Ascaya showcases an individualized interpretation of artistic desert modernism style, the community as a whole presents a seamless, cohesive expression of desert design.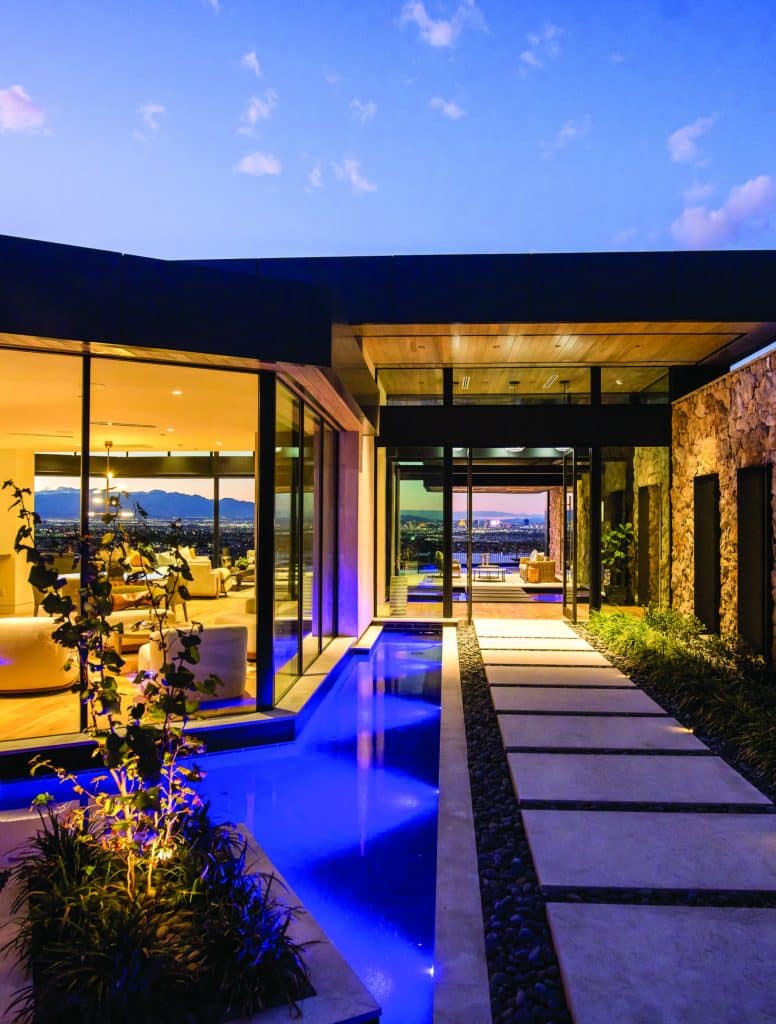 This delicate balance between distinctive style and community harmony is achieved through thoughtful design guidelines. These guidelines encourage exceptional architecture that complements the surrounding desert landscape and maximizes striking views at every opportunity. They are not "rules," but rather a challenge to architects to find solutions that offer an inimitable experience, while still making sense within the context of the area.This commitment to architectural excellence is reflected in Ascaya's close collaboration with renowned architects, designers, and builders – including Blue Heron, Daniel Joseph Chenin, Ltd., studio g ARCHITECTURE, Sun West Custom Homes, and more.
Among the acclaimed architects drawn to Ascaya's flexible and creative home design
process is the internationally recognized Daniel Joseph Chenin. Principal architect of his Las Vegas-based namesake firm, Daniel Joseph Chenin, Ltd., Daniel has been pushing the boundaries of conventional design for over two decades. He intimately understands that one's home environment has an immense impact on well-being and lifestyle. Drawing from a resort background, his approach unites architecture, interior design, and landscape with seamless turn-key delivery to create unique and truly experiential homes. "You have a place and an environment that is your sanctuary – it's your most private and intimate space that is custom tailored to how you want to live."
Daniel's passion for Ascaya extends beyond his work. As a proud owner, the esteemed architect is currently designing his family's home within the community. This project is not just a house, but a place for his family to connect, grow, and thrive within the broader context of Ascaya. Blue Heron, a highly respected design-led development firm, has also left a mark on Ascaya. Beyond design expertise, the firm's commitment to environmentally sensitive and ecologically smart building practices sets them apart in the industry – and aligns with Ascaya's efforts to create a community that will endure for generations to come.
Ascaya homes go beyond aesthetics and function – they embody a vision of sustainability and responsible design that places them at the forefront of modern desert living. 19 Rockstream Drive, recently named the premier home for the National Home Builder Convention, perfectly exemplifies this commitment to sustainability, with innovative features that seamlessly blend indoor and outdoor living while minimizing its impact on the environment. This includes net-zero status as well as the use of xeriscaping – a sustainable landscaping technique that the community as a whole has embraced by incorporating drought-tolerant plants to minimize water usage and create a cohesive natural environment.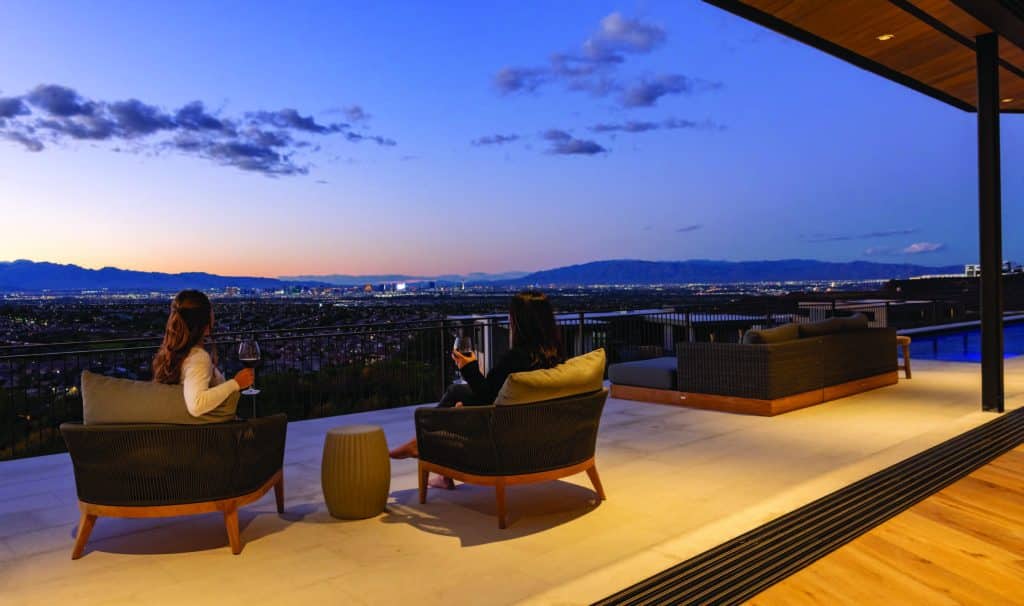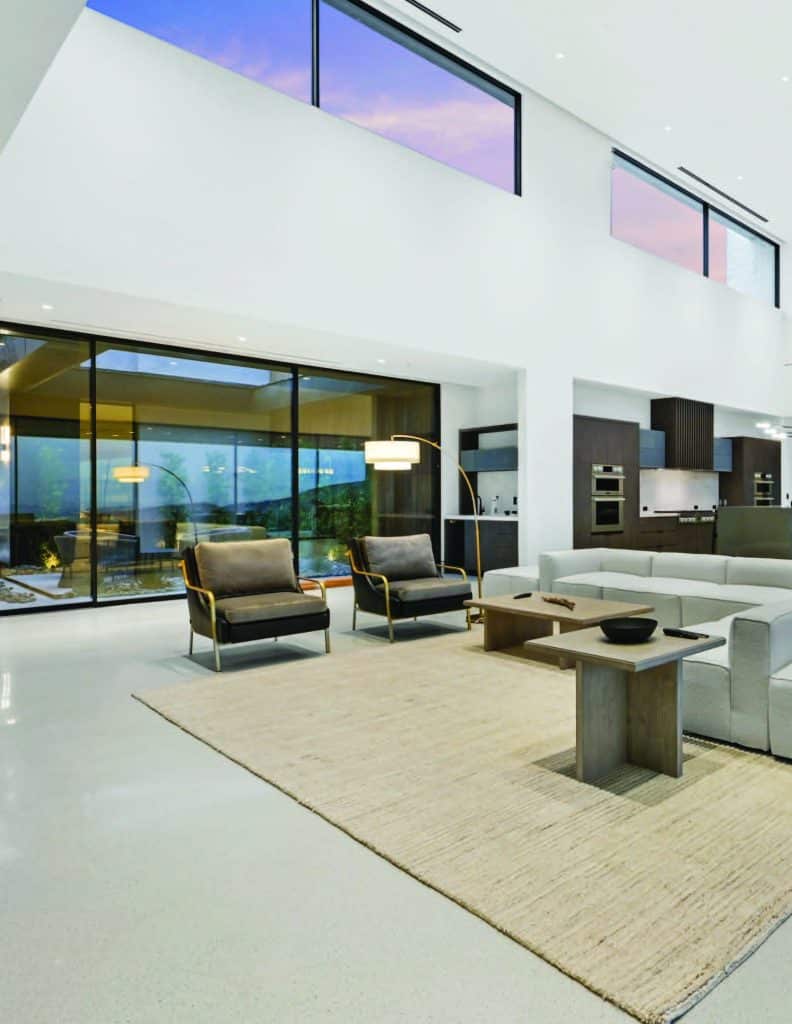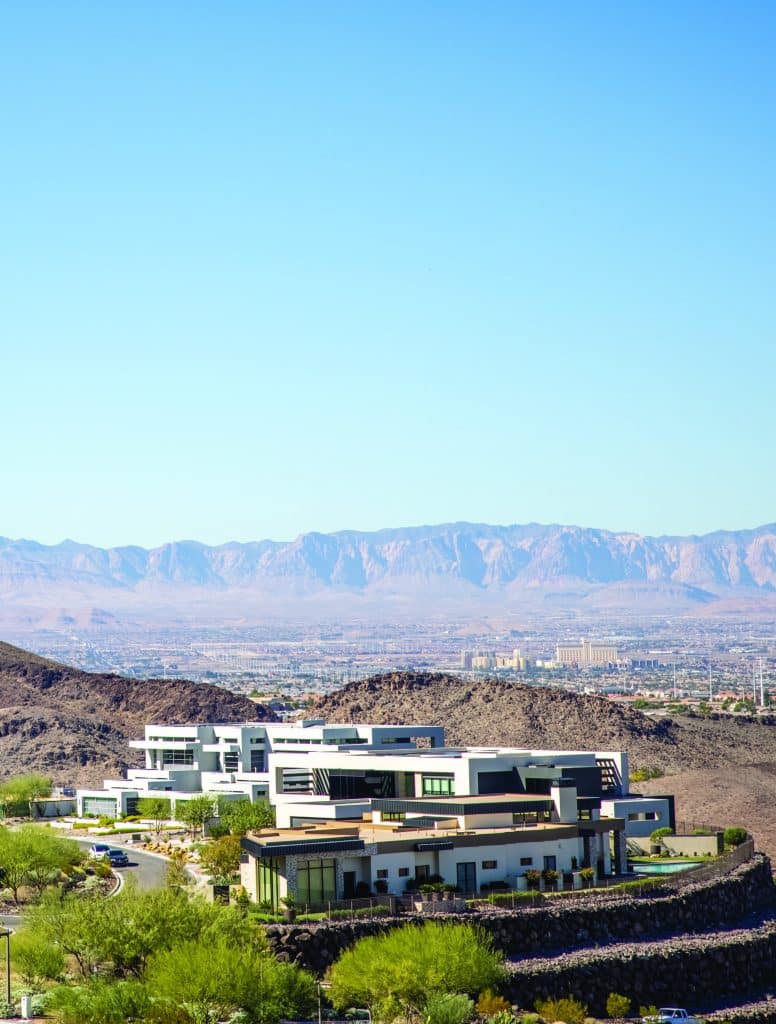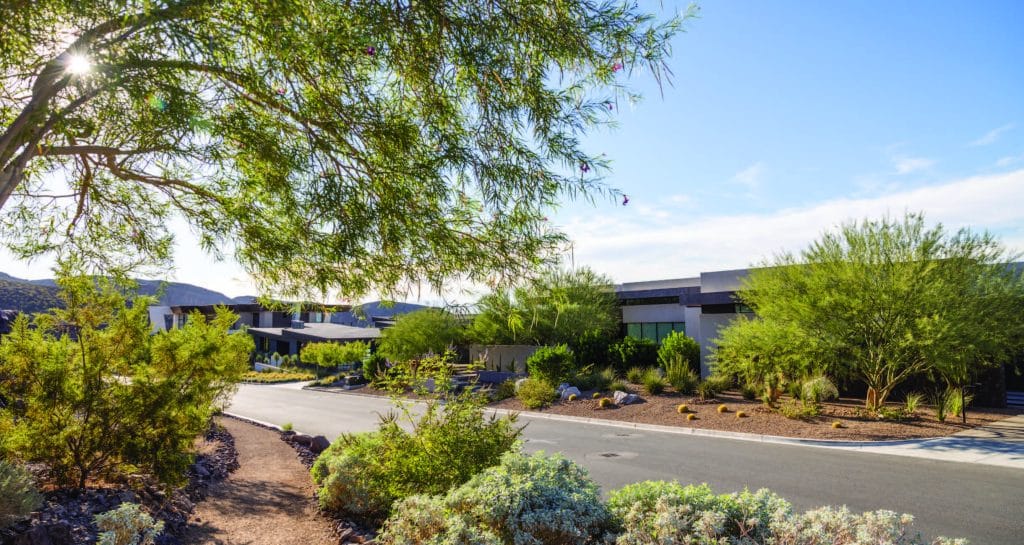 In addition to a commitment to sustainable design, the community boasts an abundance of green spaces that invite residents to connect with nature. Endless amenities – lush parks,
neighborhood trails, a tennis and pickleball pavilion, swimming pool, and more — offer opportunities to get active outdoors, year-round. At home, expansive indoor-outdoor
living areas provide the perfect setting for hosting gatherings or simply unwinding in the
sunshine. And at the end of the day? A vibrant desert sunset casts its warm glow over the
community, inspiring owners to pause and appreciate the natural beauty that surrounds them. It's a daily reminder of the tranquil haven they've created for themselves. Director of Sales Melissa Tomastik says it best. "Even from the base of the mountain, you're getting these cotton candy skies, the mountain range in the background, and the Valley views.
In front of that sunset, it just feels like a piece of heaven."
For those seeking balance in their busy lives, a community that nurtures connection to nature can be nothing short of life-changing. Ascaya, nestled atop a picturesque mountainside and
located just a 20-minute drive from the Las Vegas Strip, offers exactly that.
Learn more about the allure of Ascaya, its under construction homes, and available home sites – priced from $999,000 – at Ascaya.com.