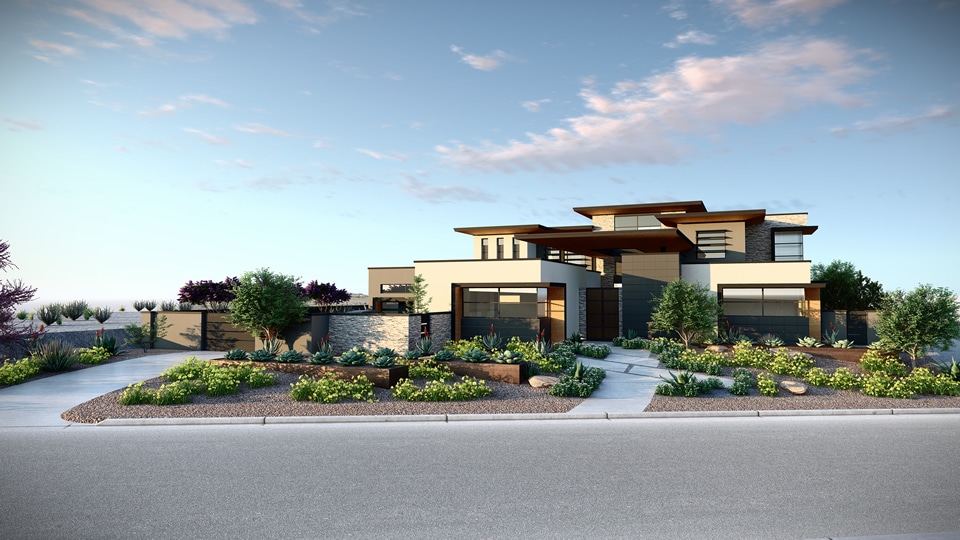 Architecture is present in our everyday lives. From our homes, offices, restaurants, casinos, and everything in between, humans interact with the built environment at all times. Good Architecture has the ability to evoke an emotional response in a person. Many times while a patron visits a unique space, they are unaware of why a space feels so special or uplifting; they just know if it feels right. Architects use many methods, such as natural light, proportions, scale, and materials, that all play a part in setting the stage for the user experience.
For BRAND Architecture, when they design a custom home, the human scale and proportions are significant. Natural light is a common theme throughout their work. If done correctly, it can bring the outdoors inside and give the inhabitants a feeling of living amongst nature, constantly changing as the light shifts throughout the day. In the lots high up in the hills of Ascaya, each lot overlooks the Las Vegas Valley, and BRAND Architecture takes full advantage of those spectacular views.
The collaborative design process at BRAND Architecture involves both partners, Miller and Spitzmesser, working with the client to create a design solution that is both beautiful and exciting. Every design problem is unique and a new adventure. BRAND Architecture starts with a blank palette, with no preconceived ideas of the final design solution. Instead, they consider it a creative challenge to reveal a unique solution tailored to the client's desired aesthetic inputs, budget, and program. This is a serious challenge but also an opportunity in the collaborative process to breathe life into the design.
Brian Miller, AIA, one of the fine partners that wrote the quote you just read, holds an Architectural Doctorate Degree from the University of Hawaii, as well as a Bachelor of Science in Architecture from UNLV and is licensed in Nevada. He has been working in the profession since 1995 and has worked on a wide range of projects throughout the industry.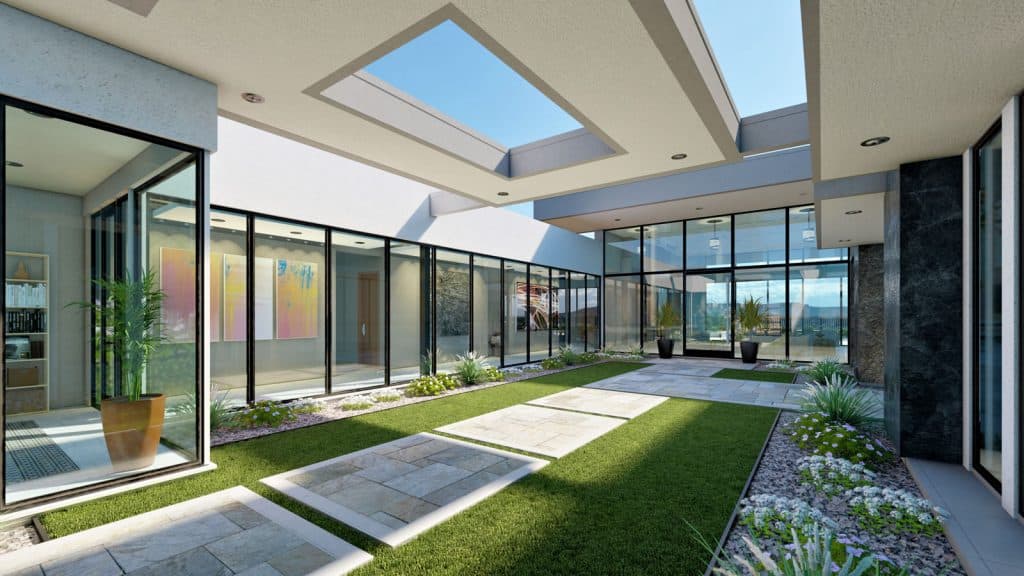 The other Principle, Randy Spitzmesser, AIA, holds several architectural licenses, including Washington, Texas, California, Oklahoma, and Arizona. Every architectural project has an embedded spirit – waiting to be released. Every project embarked upon deserves the opportunity to share that spirit with those who occupy its spaces. Architecture that uplifts human emotions, promotes intrigue and discovery, and quietly answers the call of its purpose day in and day out is what BRAND Architecture strives to achieve.
The sensibility of materials and the beauty of simplicity are the virtues that craft the best architecture. No matter the building type or project size, never being satisfied with anything short of an architectural solution is the inspiration. Your budget and time are essential to BRAND Architecture, and they will collaborate with you to determine cost and schedule parameters, which become part of the commitment to your project. A personal experience for your next architecture project.