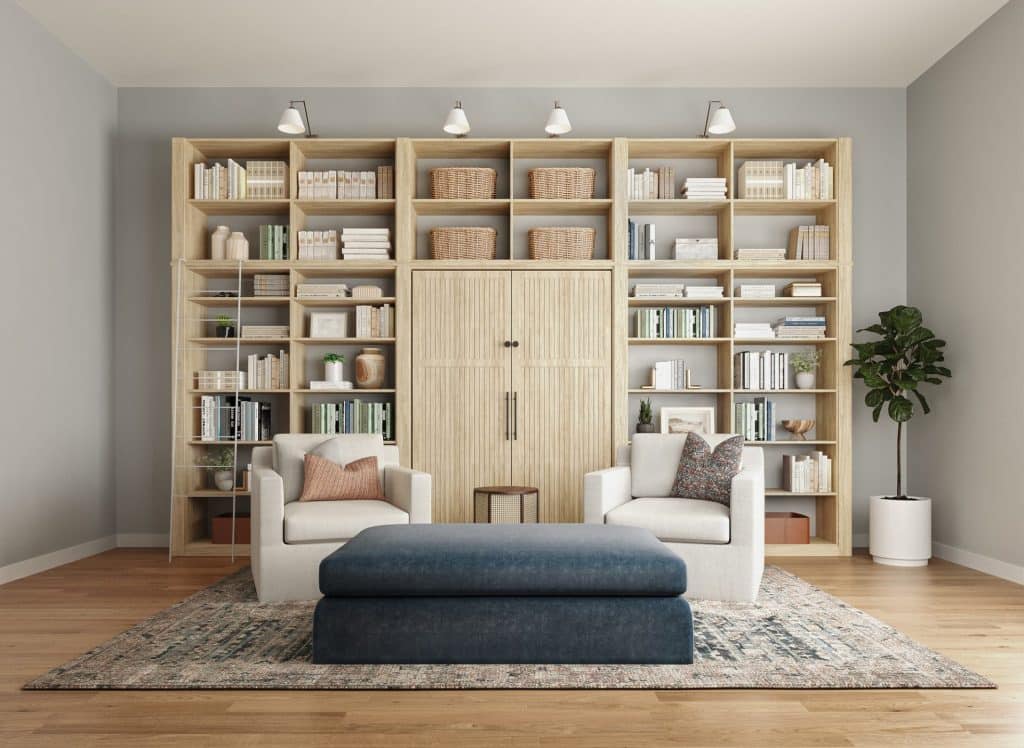 Your home is a portrait of your personality, and every space deserves the spotlight. Helping you bring every space in your home center stage is Liza Wolff and her design team at Inspired Closets.
For 29 years, Wolff has been the top choice of home builders, interior designers, architects, realtors, and homeowners regarding elevated space planning in Southern Nevada. The craftsmanship and quality of products are unparalleled, and the attention to detail is unmatched.
It's no surprise Inspired Closets' custom designs can be found in nearly every development throughout the valley: The Ridges to Roma Hills, The Summit to Spanish Hills, Anthem to Ascaya, MacDonald
Highlands, and beyond. New construction is a niche market for Inspired Closets, and state-of-the-art technology assists with every project's inception, buildout, and completion. The brand's specialty is appreciating nuance, fostering collaborative partnerships with homeowners, and navigating the road to novelty.
Wolff encourages homeowners to consult with her team early in the design process, as aesthetics and practicality are prioritized when protecting your prized possessions.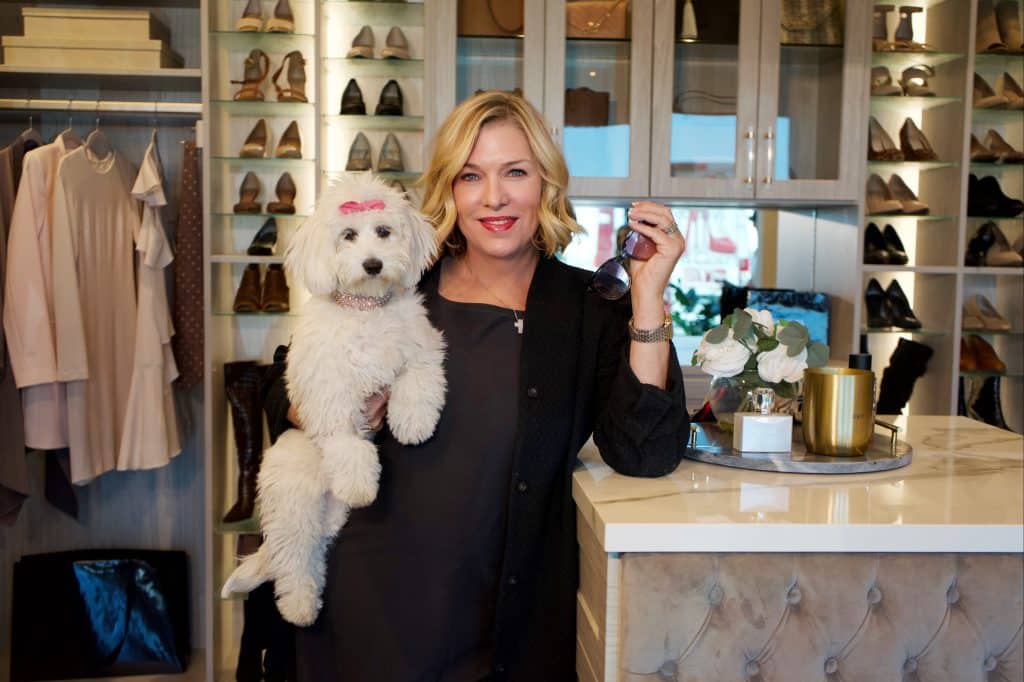 Encouraging clients to think about creating closets rather than constructing them
The daughter of Jeanette Wolff, a renowned artist, Wolff was inspired by art and beauty her entire life. With a unique strategy that encourages clients to think about creating closets rather than constructing them, it's no surprise one of Wolff's most outstanding achievements is a Showroom of her very own.
 Complete with vignettes of walk-in closets, pantries, laundry rooms, and entertainment centers, the 2500-square foot showroom is where dreams meet design. Because our clients have big dreams, a showroom expansion to double its size is underway. Inspired To Give In 2019, while at a client's home, Wolff was captivated by a stunning piece of art. She learned it was a piece from the Fine Art Department at Opportunity Village, which motivated her to learn more. 
Inspired days start in Inspired Closets
A meeting with the compassionate team at OV, who provide support and services to people with disabilities, was the beginning of a community partnership focused on raising awareness, funding, and recognition for some of our city's most undiscovered talent. The Inspired Gallery Wall is a focal point of the Showroom and captures everyone's attention.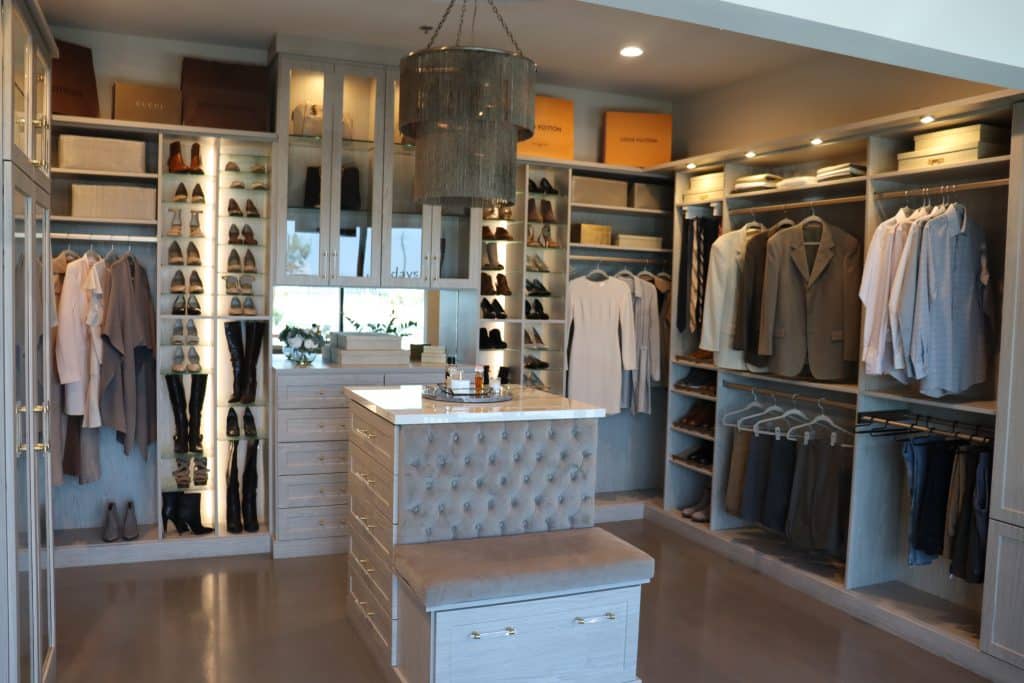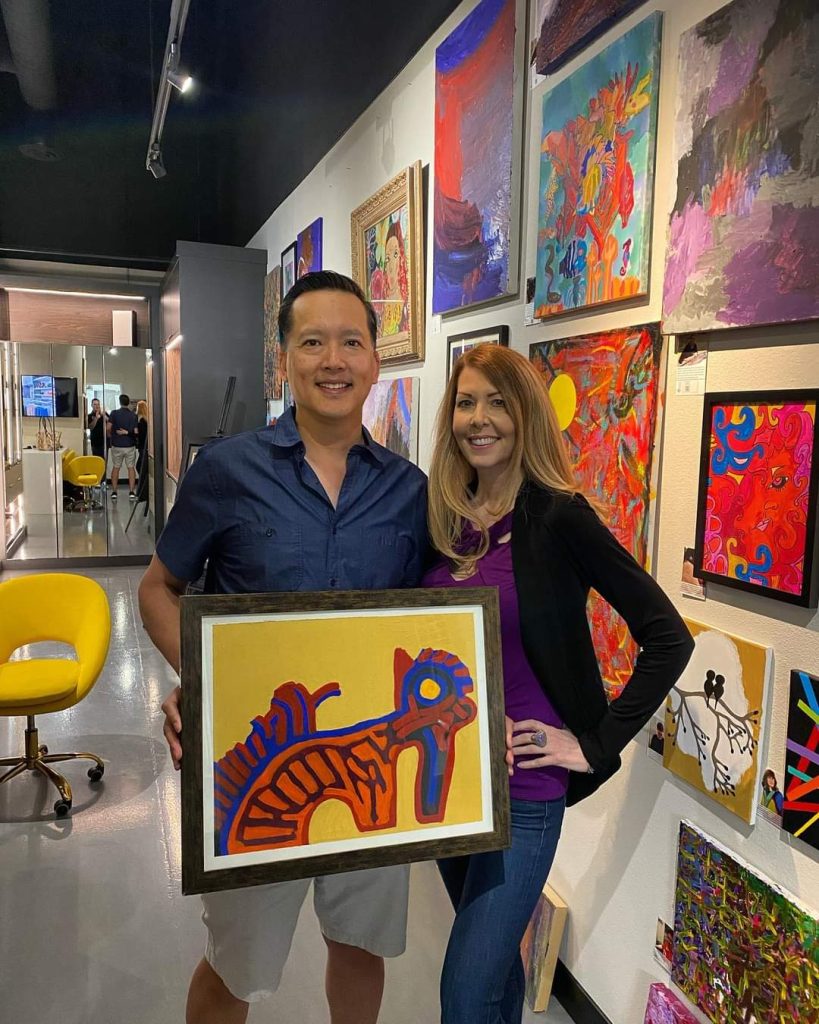 When clients purchase any product, they are encouraged to select a piece of art for their home. Inspired Closets, in turn, financially contributes to OV and the artist. IC is committed to making a significant impact for those who help the most vulnerable in our community. In addition, their beautiful Showroom is available to non-profit organizations for meetings and events.
Join Us at the Showroom on June 14th from 4pm-6pm; Inspired Closets will host a pop-up art gallery series featuring artwork created through the reimagined use of adaptive equipment. ArtDaptive is partly supported by the Nevada Arts Council and the National Endowment of the Arts.