Tell us a little about yourself.
I'm a proud native of Henderson. In fact, I've lived in the same neighborhood my entire life! That gives me a pretty unique perspective on our City's history and the impact city government can have on its residents.
As an employee of the City of Henderson for more than 25 years, I also have a deep understanding of the inner workings of local government. Much of my time with the City was spent leading the Henderson Redevelopment Agency, which is tasked with breathing new life into the more mature areas of our community that may be in need of revitalization, economic development and reinvestment. I was elected to City Council in 2019 representing Ward I and will be incredibly proud to be sworn in as Mayor in January 2023. I'm ready to hit the ground running and build on the incredible momentum of this great City. 
What are you most excited about in becoming mayor?
I'm so grateful that our residents have entrusted me to lead them, and I'm very excited to take our City to the next level. My predecessors were visionary and have set a strong foundation, and I look forward to continuing with the priorities of our strategic plan.
I'm also looking forward to really engaging with our residents. It's so important for the people who live in Henderson to understand the role of city government, what is in the strategic plan and how decisions are made. I want our community to be well informed about what's happening now and what's being planned for the future. Communications and community engagement will be a big focus for me as I take on the role of mayor.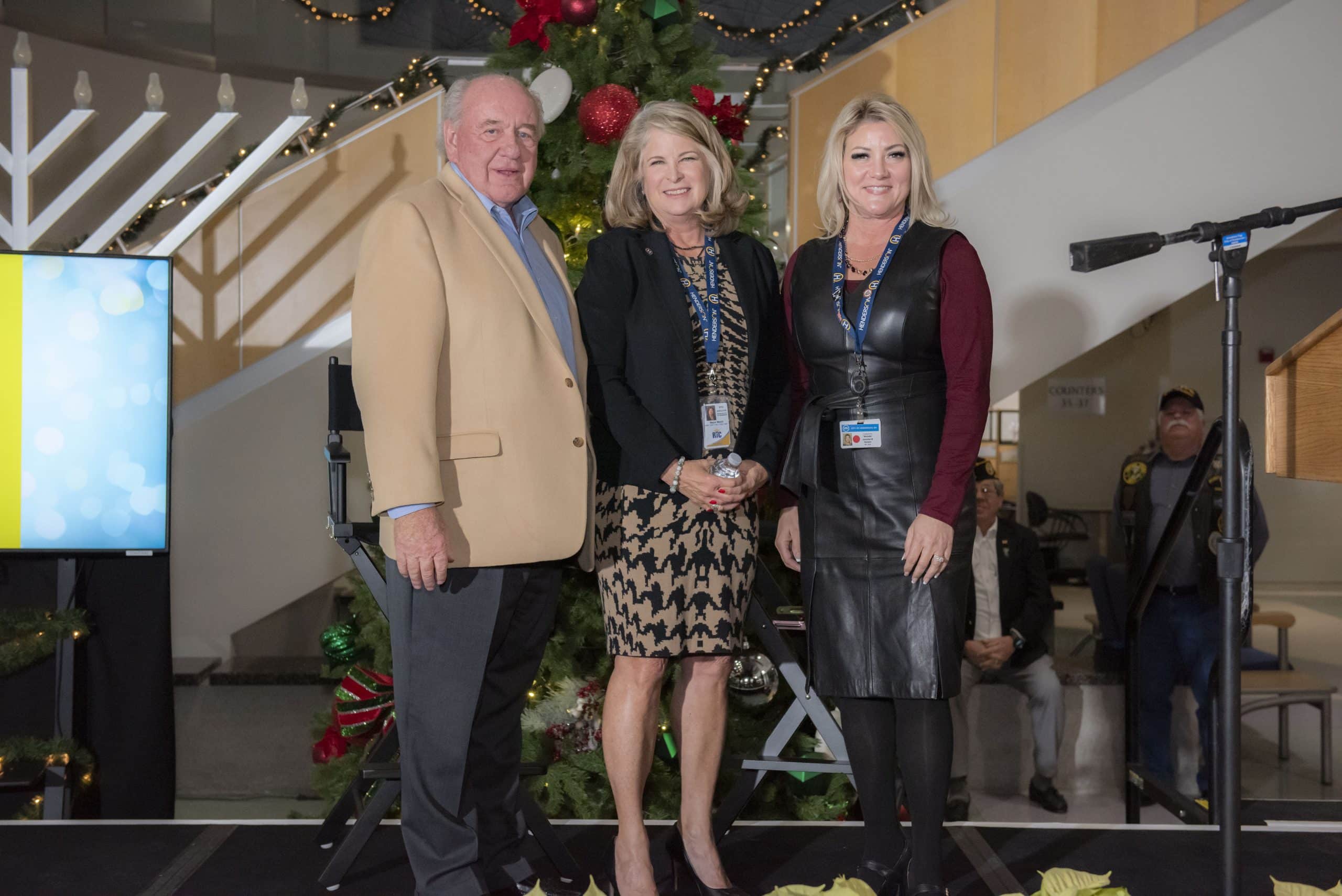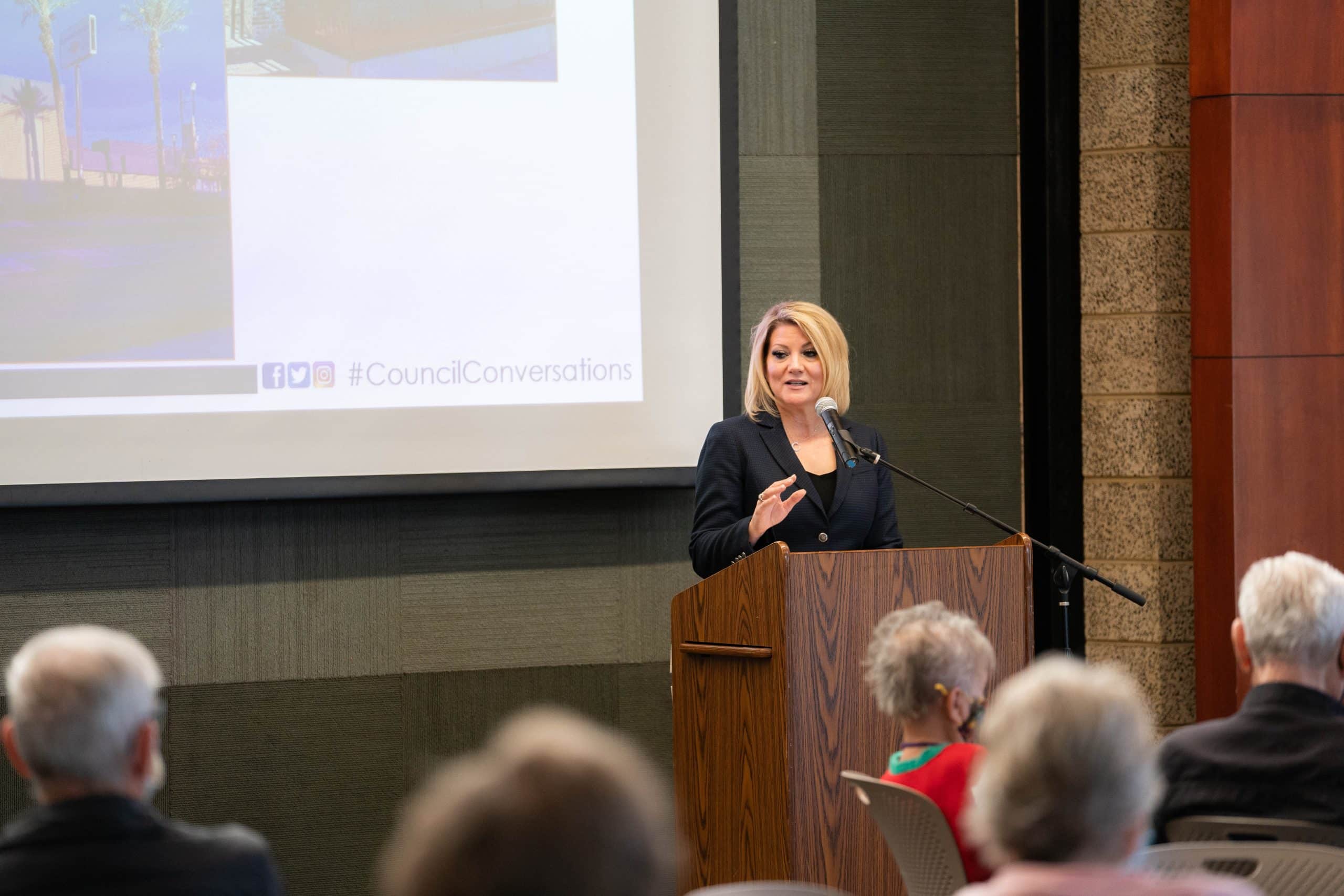 What do you see in the future for Henderson in prosperity and growth?
It's been amazing to watch this City grow and evolve. When I served in student government at Basic High School, our population was around 40,000. Today, we are nearing 350,000 residents and are one of the 100 largest cities in America.
I look forward to continued growth, in a very thoughtful and strategic manner that is respectful of our residents and benefits the community.
We've been very focused on economic diversification, and we've made incredible strides in that area. However, we face looming challenges with water conservation, traffic congestion and cost of living, so we've got to be discriminating about our choices moving forward.
When you are not working issues for the community, how do you relax?
My happy place is at home with my family. It's hard to believe I'm up to nine grandkids now – eight boys and one girl – and it makes for a very happy house when we can all be together. I spend a lot of time at youth sporting events, particularly baseball, cheering on my grandkids. I've also become a hockey fanatic, so you will often find me rooting for VGK and the Henderson Silver Knights.
What are some of your favorite places to visit in the community?
Well, the Historic Water Street District holds a special place for me, because I have been part of the strategic planning of that area for so long. To see the result of many years of planning and the transformation that has taken place is hugely rewarding. There are so many great restaurants to try and even more coming soon, with developments like the Watermark, Southend on Water Street and eventually the Waterfalls.
My family and I also love to come down to the community events on Water Street Plaza, like the car show and family movie nights. I created the Henderson Farmer's Market 20 years ago, and it is still one of my favorite things to do!
What would be your message for businesses that are considering Henderson to be their home?
Henderson truly is the best place to do business. We are business-friendly, we have the right infrastructure and we pride ourselves on our partnership approach. We also understand the importance of business, big and small. It's not just about our major target areas. Small businesses are the backbone of our local economy – I'm a small business owner myself.
We have an incredible team that is customer-service focused and ready to "get to yes." There's a lot of creativity and innovation in our approach to developing a premier community and attracting the types of organizations that will help us achieve our goals. We also value and serve our existing businesses very well.
Our business community survey numbers are consistently very high and far above average for cities of our size. And yet there is always room for improvement. I'm already working on some process changes that will make development in Henderson even easier. This is a community of opportunity, and we're excited for new businesses to choose Henderson as their place to call home.
What is your favorite vacation spot?
I love to travel and explore new places, so I can't say that I have one favorite spot. I enjoy both beach and mountain settings, so our family vacations over the years have been pretty diverse. I grew up with three brothers, so there's a little bit of a tomboy in me. I'm very outdoorsy, and I love to fish. We went to Alaska last year, and I loved it!
A
s a person born and raised here, how do you see Henderson evolving?
Because of my deep roots in this community, I understand where we started, appreciate how far we've come, and can also see huge potential for what our future holds. But it's not just about growth; I want to help our community evolve in other ways. 
My vision is for Henderson to be a highly competitive environment for employers and employees alike and to be at the forefront of quality of life. We want to attract businesses that provide benefits to their employees and to the community as a whole. 
That doesn't necessarily just mean a high starting salary, but takes into account employee benefits, advancement opportunities, and more.
Education continues to be a high priority for us.
Henderson takes a very active role in creating and supporting quality education initiatives that benefit our community. Since 2015, we've given more than $9 million to bring additional resources to our Henderson teachers and students.
Currently, Nevada school districts are mandated to be organized at the county level,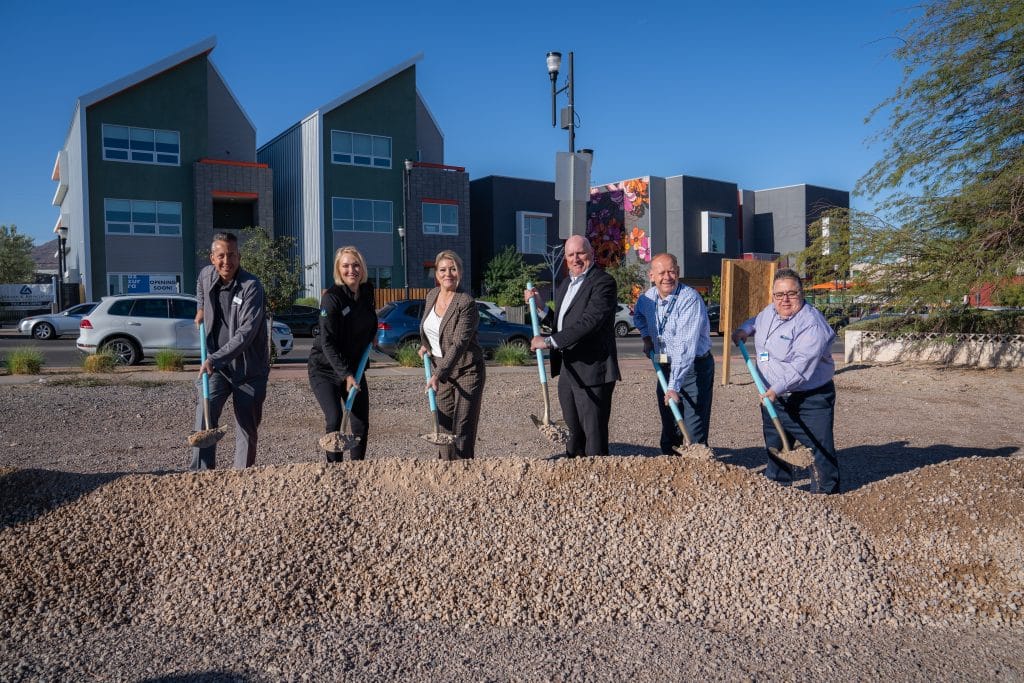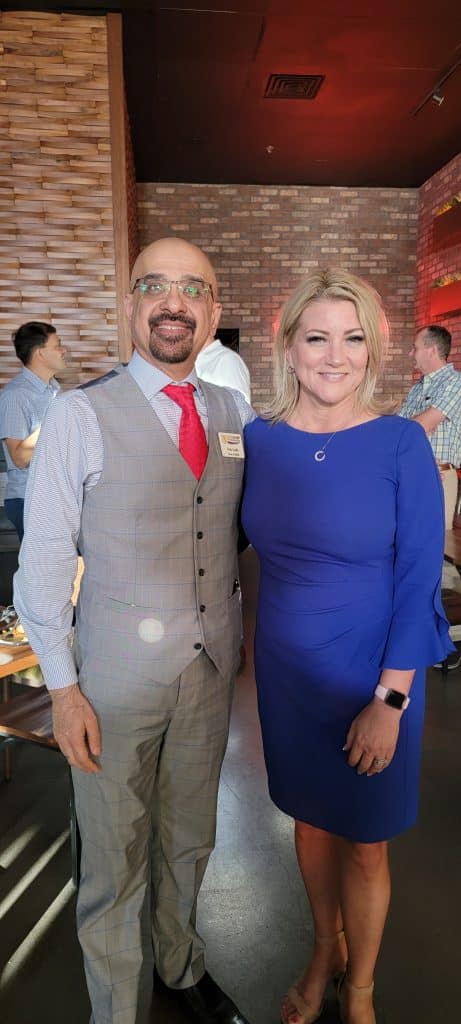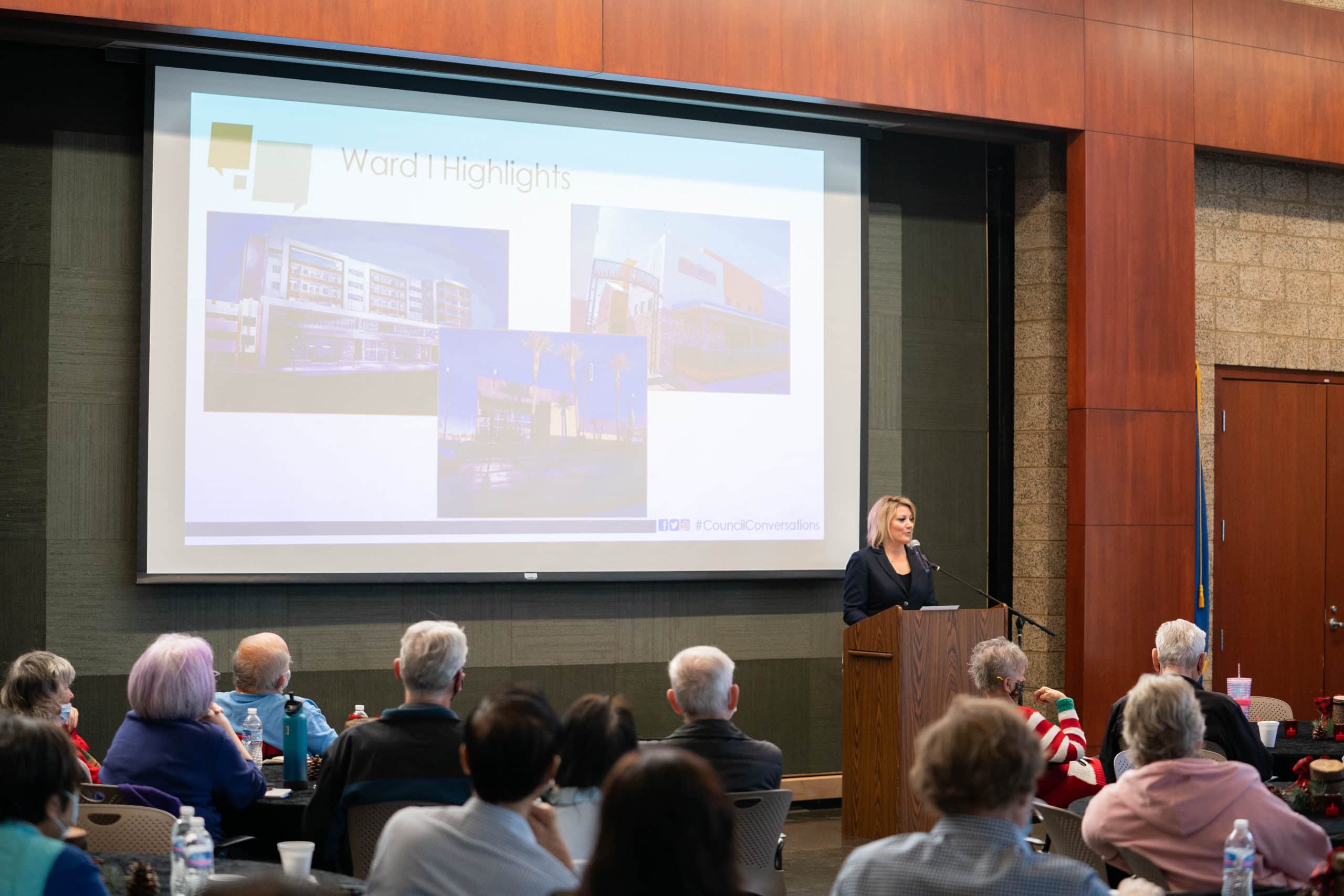 but I think there is opportunity to reimagine the best way to provide quality education in our community.
Being a premier community also starts on the inside, so I see room for the City's internal evolution as an organization. Our city government will see a large number of retirements in the short-term, so succession planning is a critical priority, and I also want to ensure that we have a robust employee retention strategy.
There are exciting opportunities ahead for us, and with so many ideas jumping and adrenaline pumping, I can hardly sleep and am looking forward to getting started!