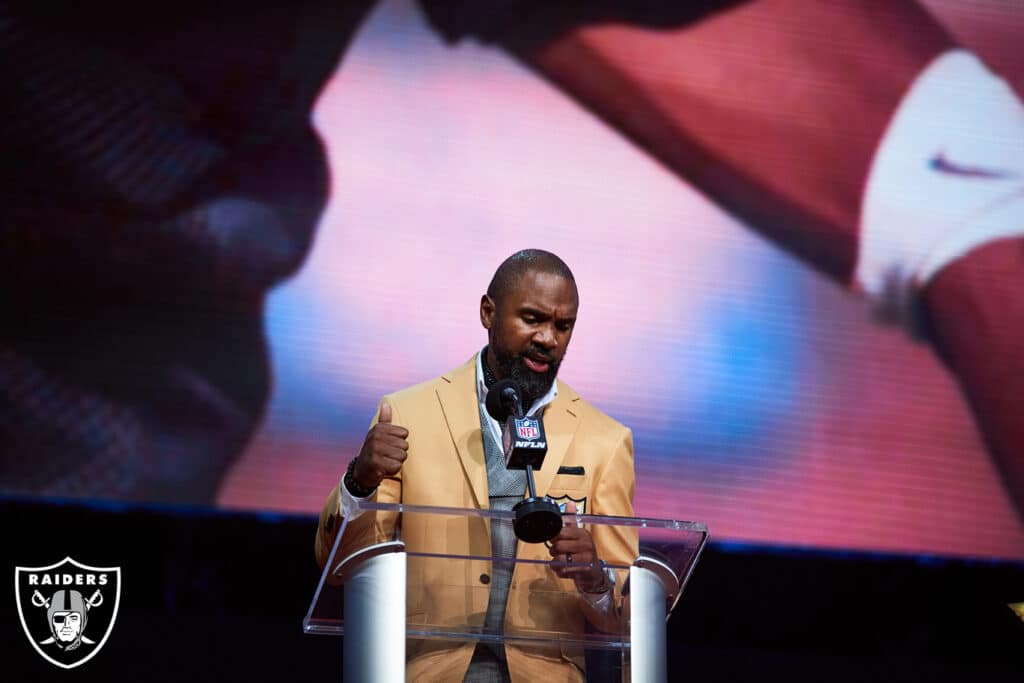 Author: Zak Lodhi
After being inducted into the Pro Football Hall of Fame in August, Tom Flores and Charles Woodson will receive the final piece that signifies their status as the NFL elite.
The 2020 and 2021 Hall of Famers will receive Hall of Fame Rings of Excellence at their home stadiums during the Raiders 2021 NFL season.
The Iceman Tom Flores was presented his ring during a ceremony in his honor at the Sept. 26 home game against the Miami Dolphins.
Woodson will be on hand to celebrate his enshrinement with a tribute at the Nov. 14 home game against AFC West foes, the Kansas City Chiefs.
The 14K gold ring features an intricate diamond design that creates a football-shaped center, a blue gemstone representing confidence and integrity. Each ring is customized to echo each Hall of Famer's career and includes a unique engraving inside that is different for each Enshrinee.
Both men donned their gold jackets and delivered emotional speeches as they unveiled their busts in Canton on Aug. 8 — a culmination of both of their storied careers.