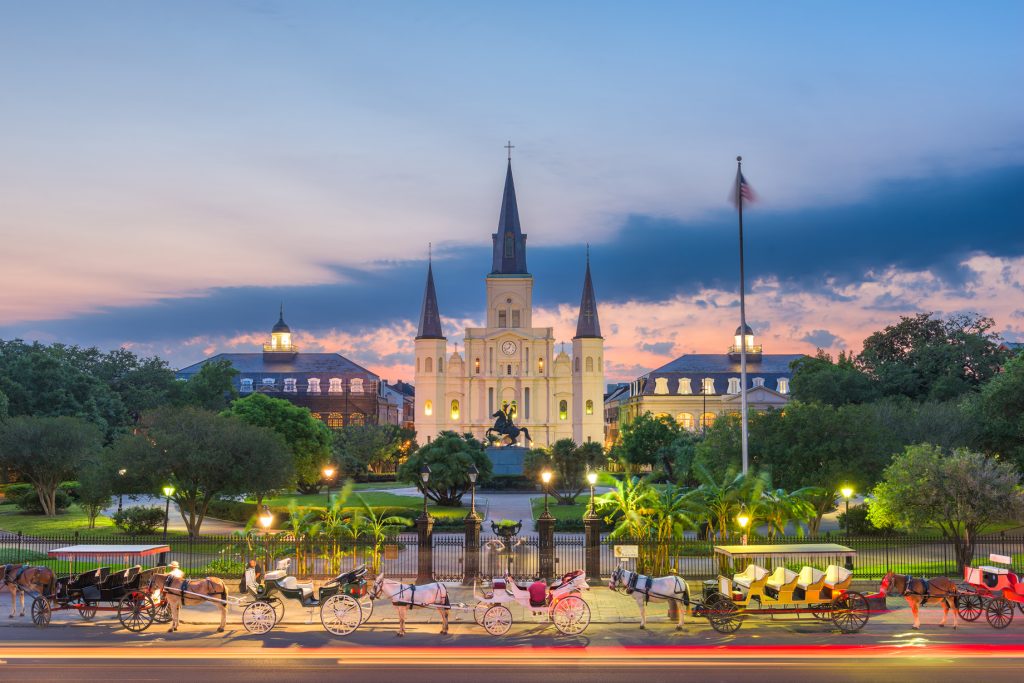 Whether this is your first time in New Orleans or you're a seasoned visitor, the city's invigorating spirit is sure to inspire, captivate and motivate you to jump in and see and do so much. With so many options and many things to do all the time, narrowing the playing field can be a challenge. Think of it this way: divide how much time you have by what your priorities are – history, art, music, culture, and on and on – and then add in a bit of time for the spontaneous joy of the Crescent City's calling card. Subtract a few hours for sleep, multiply your dining pleasure by at least three times a day, and you have the perfect equation for an unforgettable New Orleans experience. Here is where to start making decisions.
Essentially an island between the Mississippi River and Lake Pontchartrain, New Orleans is defined and shaped by waterways. Nicknamed the Crescent City because of its quarter-moon shape, New Orleans isolated itself from the mainland for nearly 250 years. 
Often called the Crown Jewel of New Orleans, the French Quarter is one of NOLA's most historic neighborhoods. But you'll find plenty of new mixed in with the old. Like the Creole aristocrats lining the Historic New Orleans Collection galleries, the French Quarter is a timeless portrait – especially come dusk when swallows glide above the fortunetellers on Jackson Square and St. Louis Cathedral's butter-crème-colored walls reflect the fiery sunset. An iconic backdrop for the consumption of fluffy beignets and that signature chicory coffee.  Cafe Du Monde has some of the best beignets piled high with powdered sugar. A definite must-stop for any sightseeing foodie. Don't forget to stop at Oceana Grill for some of the best seafood gumbo. Their New Orleans-style courtyard dining has that je ne sais quoi NOLA is famous for.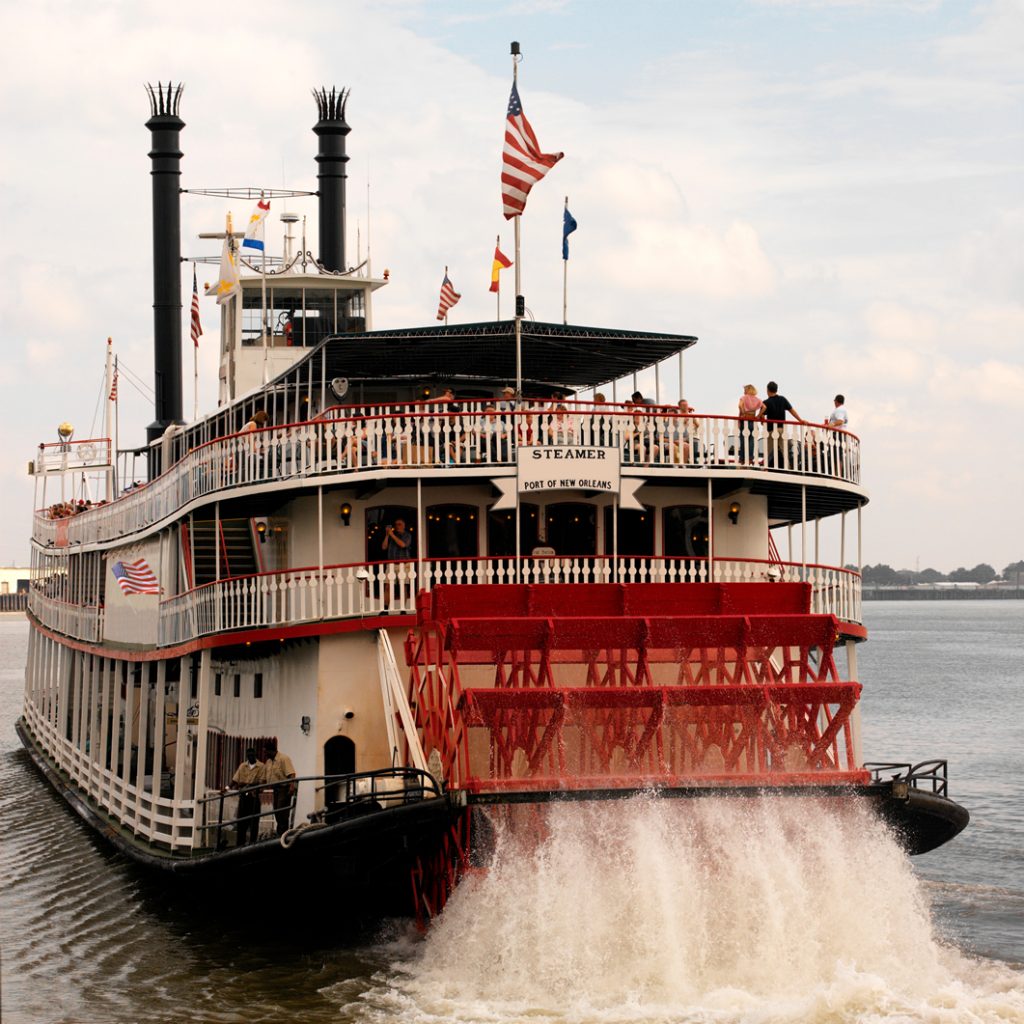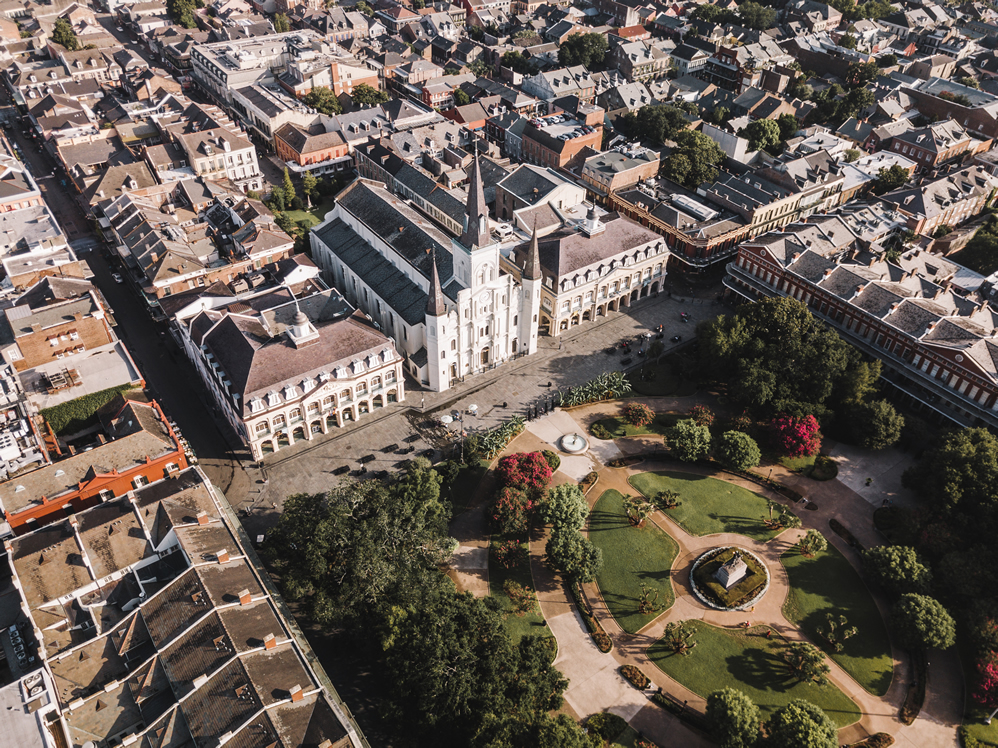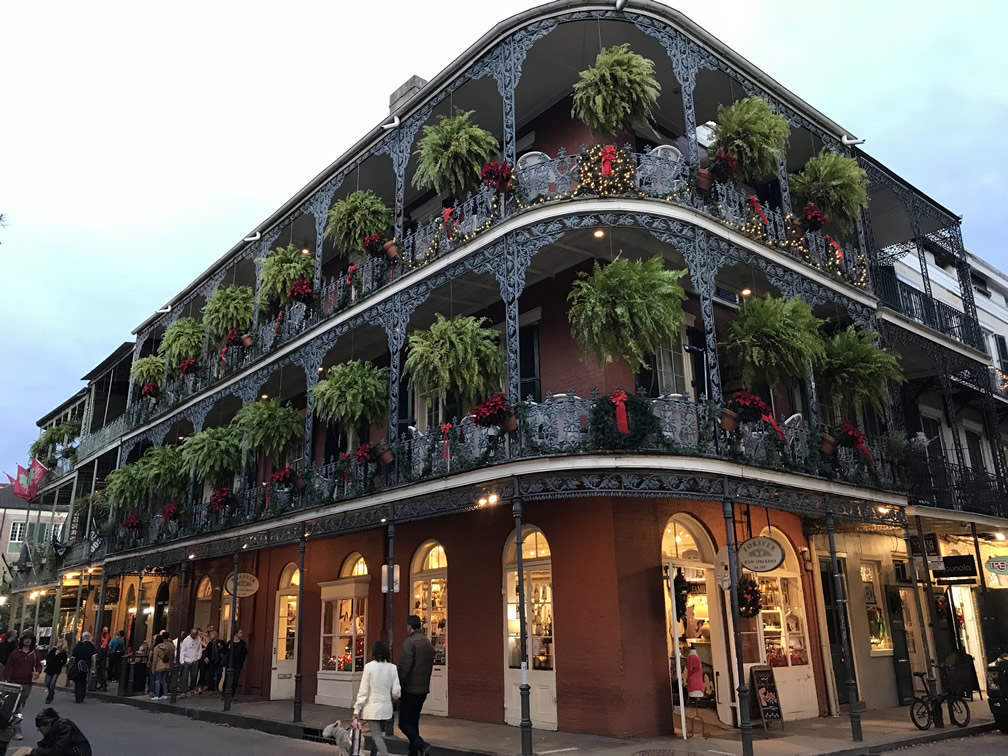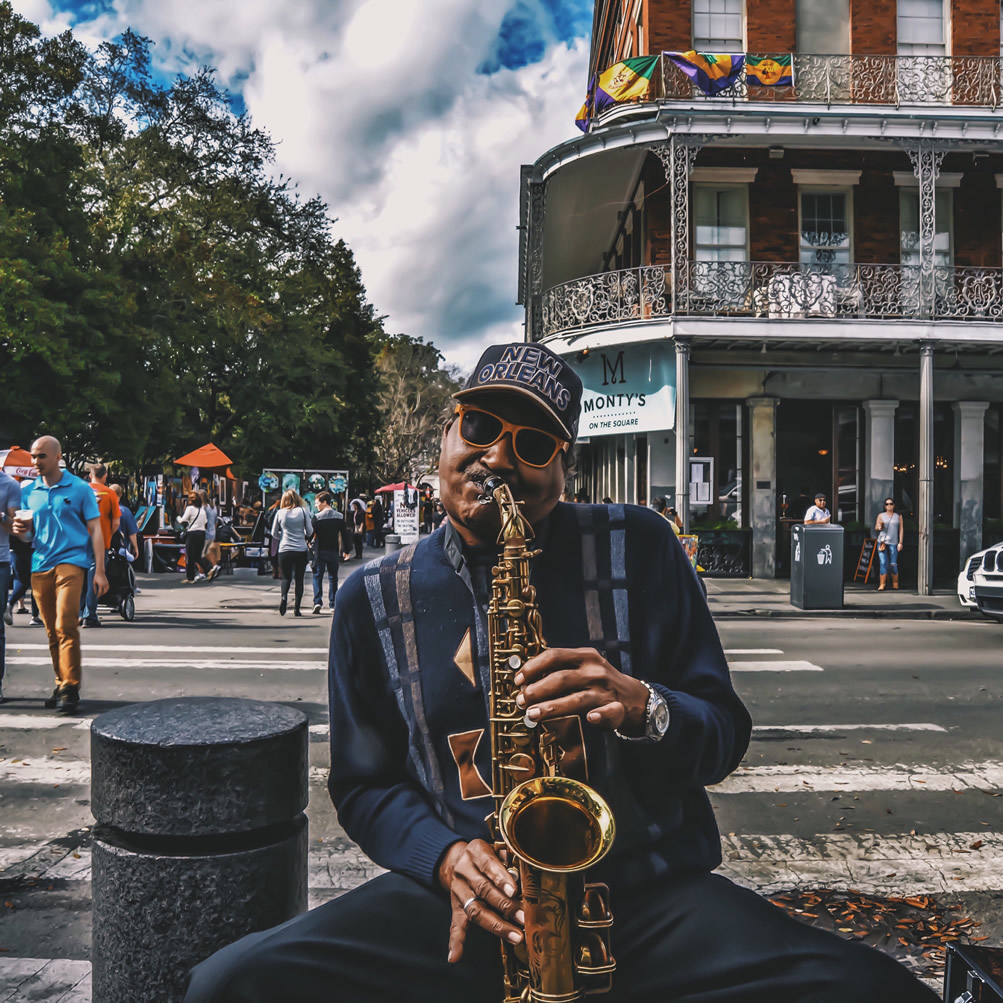 If you love Ghost tours, NOLA has some of the best. They all start around dusk as you troop past mad Madame LaLaurie's mansion. At the same time, neon signs stutter to life on Bourbon Street where syrupy red Hurricanes, slosh in famed 'go cups'– those plastic tumblers responsible for uncountable curbside parties. As night falls, horse hooves clop, music throbs, and gaslights flicker in a place full of long-told legends and those waiting to be born. Create one of your own.
NOLA is not just for the revelry of Fat Tuesday and Marti Gras. There is history at every turn. The Cathedral-Basilica of Saint Louis, King of France, also called St. Louis Cathedral, is the seat of the Roman Catholic Archdiocese of New Orleans and is the oldest cathedral in the United States, dedicated to Saint Louis, also known as King Louis IX of France. The first church on the site was built in 1718; the third, under Spanish rule, built-in 1789, was raised to cathedral rank in 1793. The original St. Louis Cathedral was burned during the great fire of 1788 and was entirely rebuilt in 1850. It is located next to Jackson Square and facing the Mississippi River in the heart of New Orleans, situated between the historic buildings of the Cabildo.
Heading outside of the city, there are acres of authentic Louisiana swamps and waterways just waiting to be explored. Hop on a New Orleans swamp tour that gets you up close and personal with Alligators. Enjoy the thrilling ride on the airboats or a scenic cruise on the pontoon. Learn the rich story of the bayous and New Orleans swamplands. And interact with all the living creatures, including gators, raccoons, wild hogs, birds, and much more!
From the bayou to the roaring streets of the French Quarter, New Orleans has a lot to explore and experience.