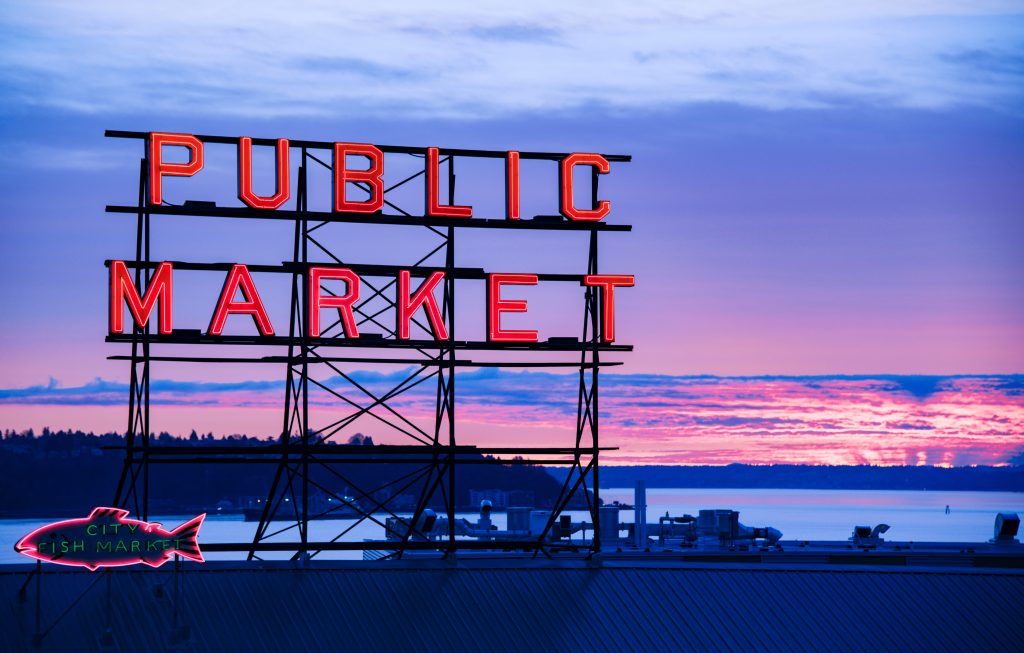 The Pacific Northwest is known for its unadulterated natural beauty and excellent coffee, from picturesque waterfronts to mountains beyond the city. And Seattle, as a hub of the PNW, is a perfect gateway to the area. So, of course, Seattle feels simultaneously like a buzzing city and an outdoor lover's paradise. Lined by the Puget Sound, Lake Union, and Lake Washington, it's also home to some of the best seafood in the country, which is why its food scene is so revered. Beyond the terrific restaurants, Seattle is known for its long and storied music history — it's the land of Jimi Hendrix, The Postal Service, Nirvana, Macklemore, Foo Fighters, and Pearl Jam, among others. And of course, you can't forget about the gorgeous locations you simply have to see. You'll spend your days taking the monorail between sites like Pike Place Market, Olympic Sculpture Park, Seattle Aquarium, and the Space Needle. From strolling Pike Place Market at lunch to curling up with a book at a local coffee shop on a rainy afternoon to hitting the music clubs in Belltown, start making decisions.
This passionate and unique food scene covers almost every genre and type of food you could possibly enjoy. Off the Rez Cafe was Originally a favorite Seattle food truck; Off the Rez has now set up a brick-and-mortar restaurant in the Burke Museum of Natural History and Culture. It serves Indian fusion tacos on delicious fresh-fried bread. Or try Kamonegi, an exquisite Japanese restaurant under acclaimed chef Mutsuko Soma. You'll find soba dipping noodles, chicken katsu sandwiches, and innovative dishes like duck fat eggplant and foie gras tofu. Or try something a little more avant-garde, Cafe Campagne, a French-style brasserie within Pike Place Market; Cafe Campagne is a lovely place to take a load off during sightseeing. Fancy a post-shopping cocktail in the afternoon? They have innovative drinks here, which pair perfectly with a slice of fresh-from-the-oven crab quiche. As mentioned before, The city is also an important music hub, where you can always catch up-and-coming bands at clubs in Belltown. Many A-list musical talents have come out of the Seattle area, from Jimi Hendrix to Death Cab for Cutie. You can also explore the pop culture museum; this amazing Frank Gehry-designed building looks like a smashed guitar from the sky. Inside are colorful exhibits that cover everything from the history of indie video games and horror films to Nirvana, the Seahawks, and other local pop culture. There's a massive pillar made out of guitars inside, a Science Fiction section, and a Hall of Fame for sci-fi and fantasy creators.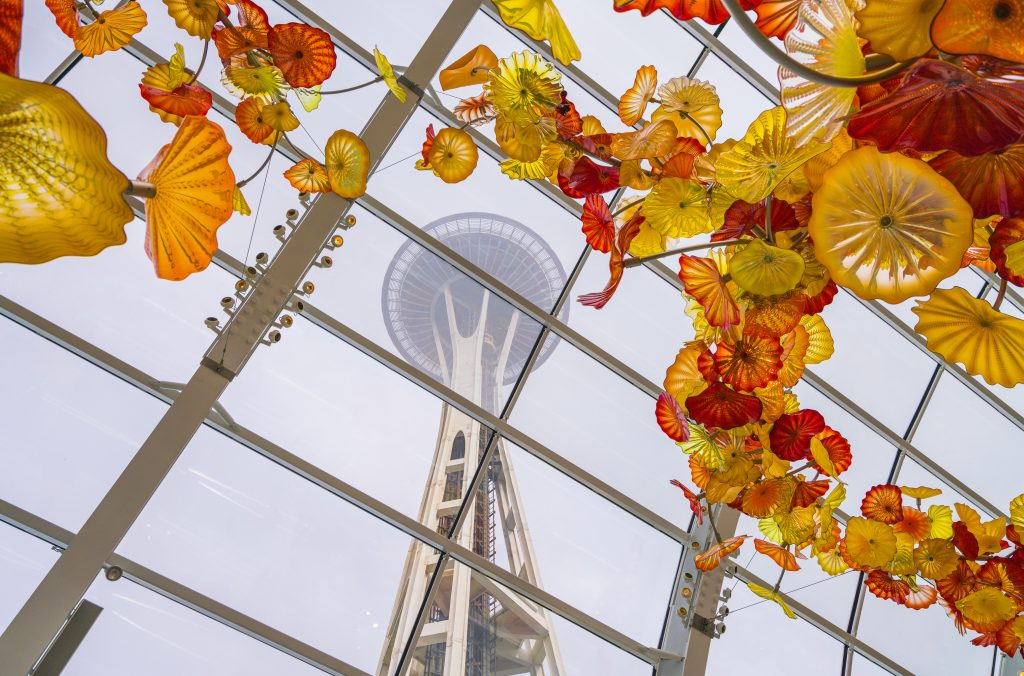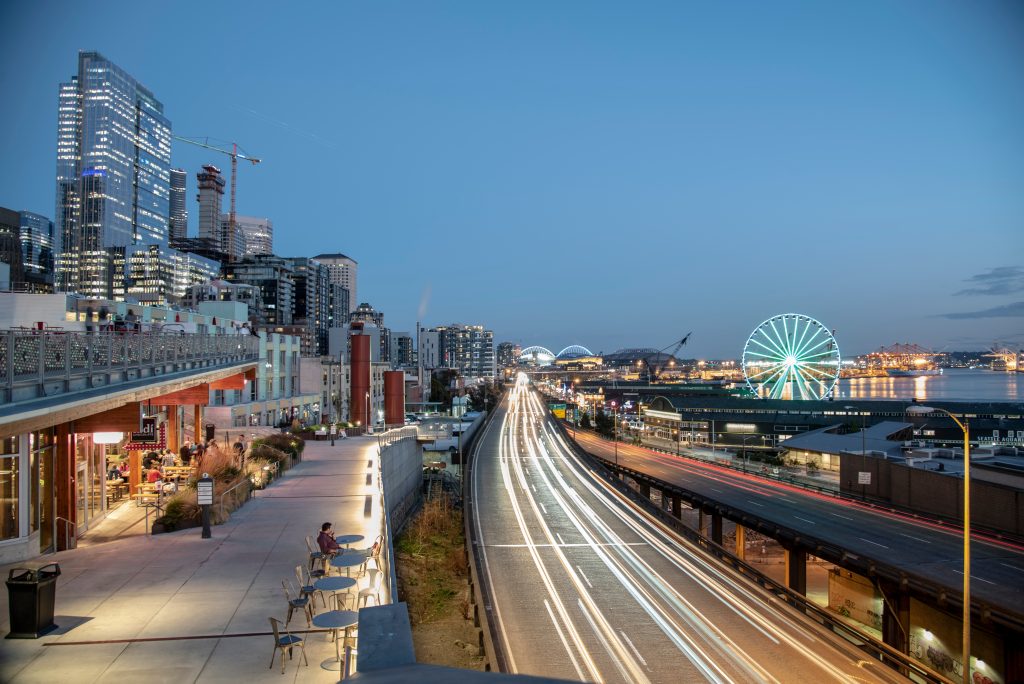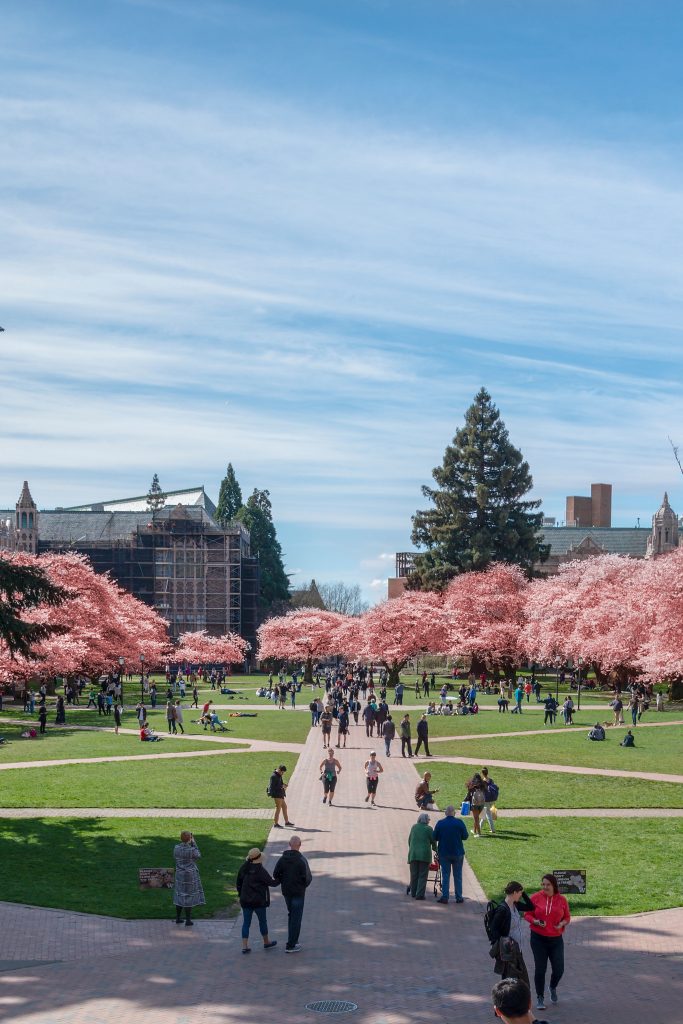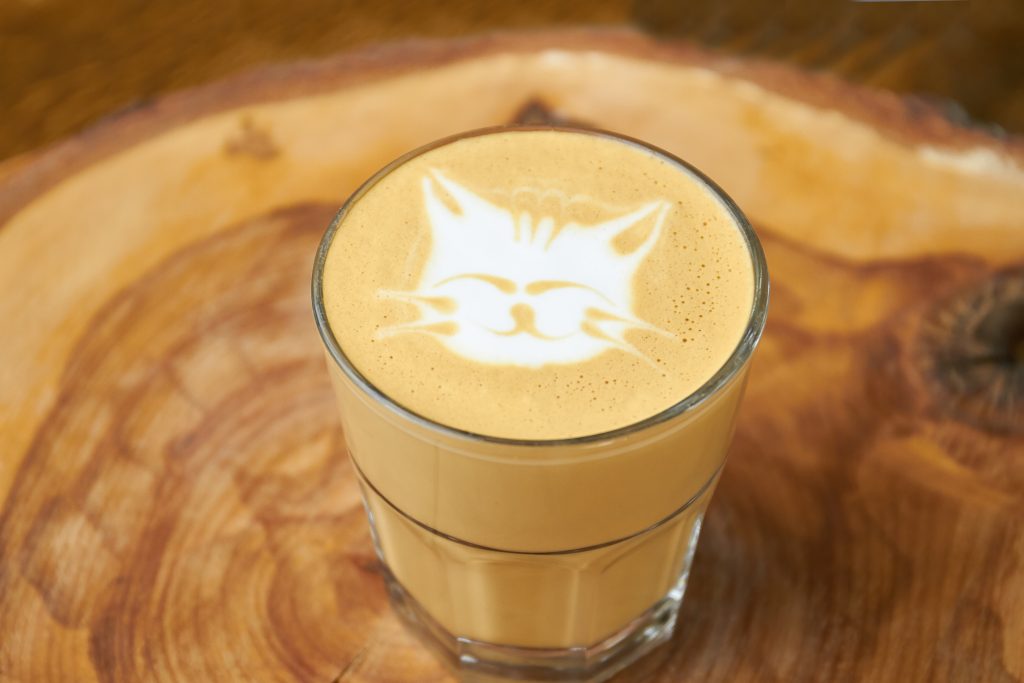 However, the places you can visit are truly the beating heart of Seattle. For instance, The Seattle Art Museum (SAM to its friends) is one of the city's unmissable highlights. The extensive permanent collections of Native American and Pacific Northwest artwork are worth the visit alone. Still, the diverse, lively temporary exhibitions keep locals and visitors returning time and again. Try to time your visit to include the first Thursday of the month, when entry is free, and leave time to check out the nearby outdoor art at Olympic Sculpture Park. One of the best and most unique artistic experiences that you could only find in Seattle.
This truly once-in-a-lifetime experience comes from the Chihuly Garden, and Glass showcases the epic work of Northwest glass artist Dale Chihuly with a series of mind, and glass, blowing indoor and outdoor installations. This gallery is located in Belltown and showcases jaw-dropping modern art that reflects the world. Intricate and multi-colored blown-glass work is displayed throughout a series of indoor and outdoor installations, including a lush garden filled with various colorful glass sculptures. Inside is a 100-foot-long sculpture in reds and oranges—one of Chihuly's most extensive suspended works. There are also glass blowing demonstrations throughout the day and special events and talks. Check the website for details. The sculptures range from the elegant to the extravagant, particularly in the garden, where plants and glass pieces tangle in a blaze of colors. Refraction means it's an entirely different experience in different weather conditions—but permanent Instagram gold.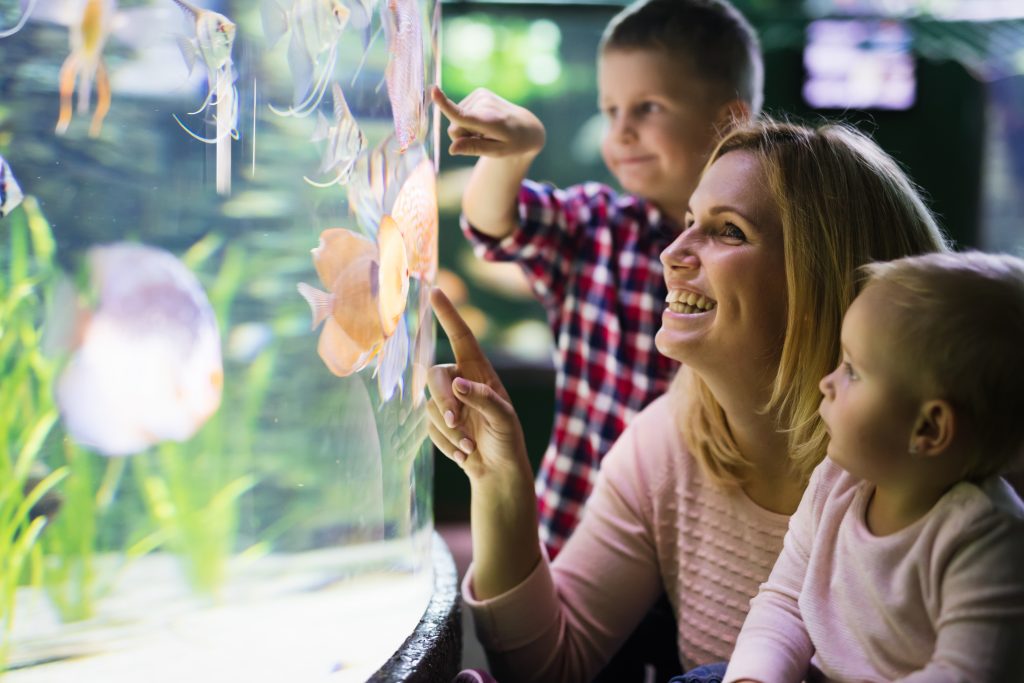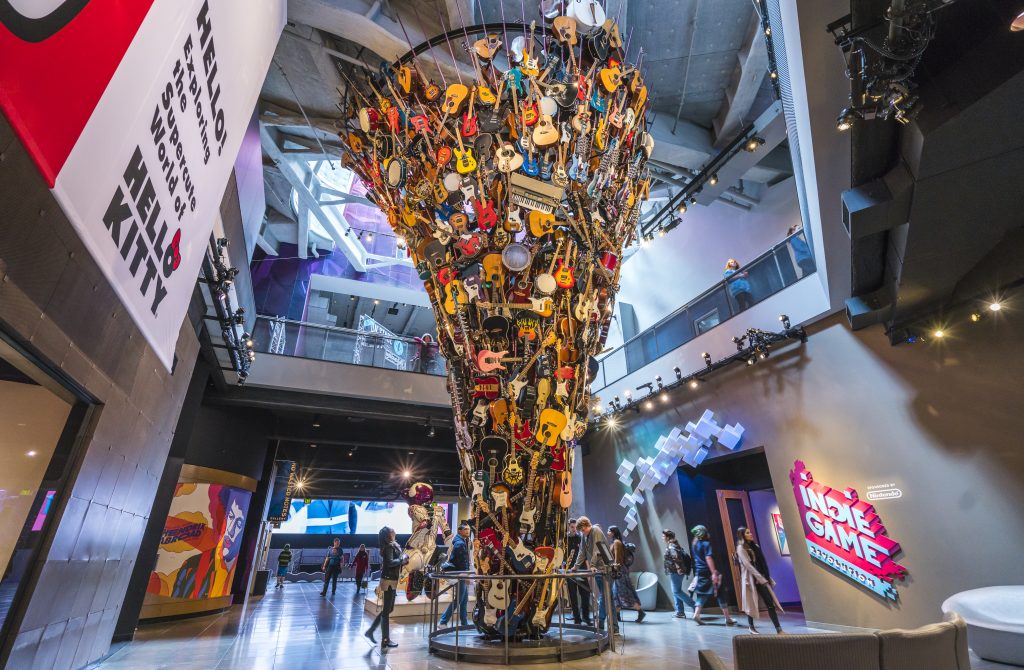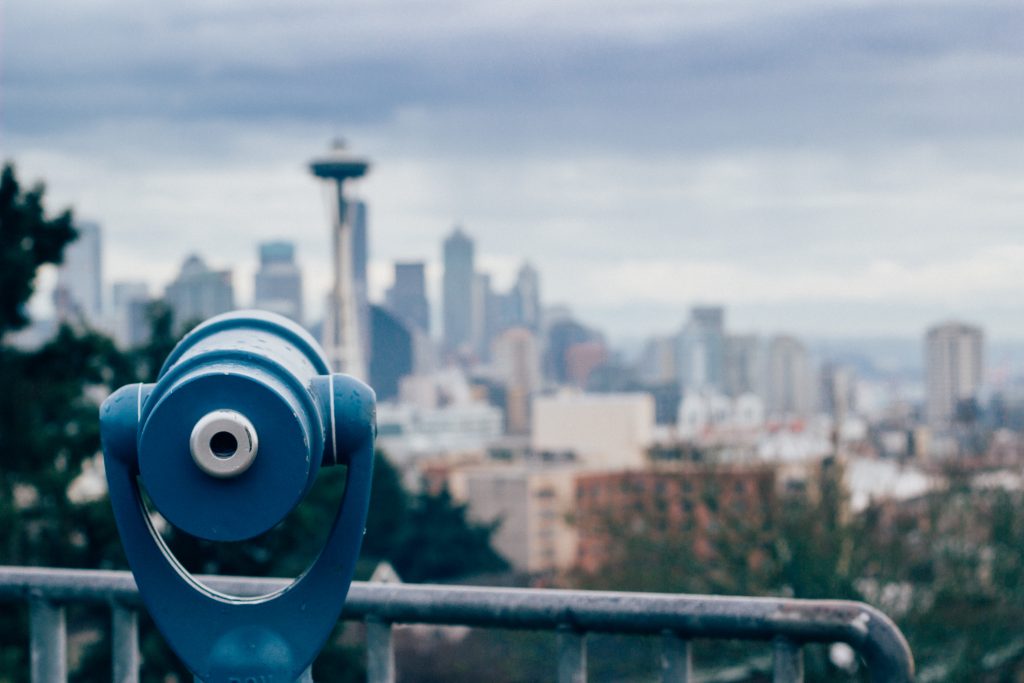 Finally, the true poster boy of Seattle, from postcards to movies, is the space needle. It all started with a doodle. A doodle made in 1959 by Seattle hotel executive Edward E. Carlson, who was a chief organizer of the 1962 World's Fair, traveled to Stuttgart, Germany, where he was inspired by a broadcast tower featuring a restaurant. He doodled an idea of a dominant central structure for the fair on a napkin in a hotel café, convinced that such a tower could make a permanent centerpiece for the fair and an enduring symbol for Seattle. He called it a "Space Needle." And on April 21st, 1962, the Space Needle officially opened the first day of the World's Fair. During the expo, the tower hosted world celebrities like Elvis Presley, Prince Philip of Great Britain, Neil Armstrong, and Walt Disney, among many many others. Nowadays? A recent renovation added even more oomph to this Space Ace flying saucer. Feeling brave? These upgrades included Skyrisers (tilting glass walls that provide the illusion of floating in the open air) and the Loupe, the world's first revolving glass floor. Head to the cafe to raise a glass. So this is Seattle, feeling ready for an adventure?