How long have you been in Vegas? If you've been here long enough, you may remember the iconic Palms Hotel and its opening in 2001. And just last year, over 20 years later, the Palms Casino Resort reopened.
The first resort in Las Vegas to be wholly owned and operated by a Native American Tribe, the Palms is making history once again. The Palms Casino Resort sports a new look and incredible features. It comprises two distinct towers with 766 hotel rooms and suites, a diverse mix of bars, restaurants, live entertainment venues, and immersive lifestyle experiences across a 95,000-square-foot reimagined casino.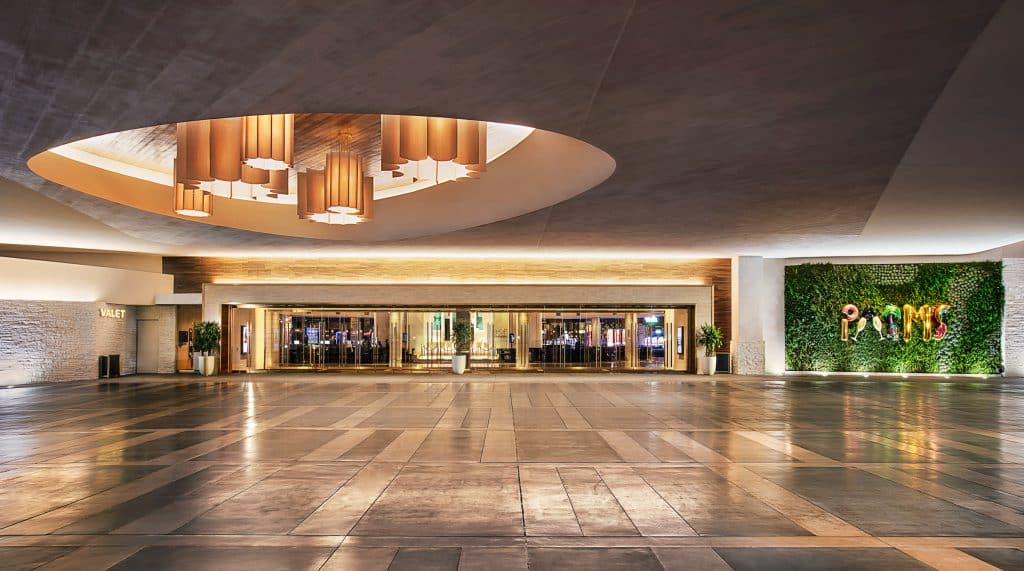 The reopening of Palms also marked the highly-anticipated return of the iconic Ghost Bar. Located on the 55th floor, this sophisticated Las Vegas lounge boasts breathtaking panoramic views that take the party experience to the next level. For years, partygoers from around the globe have flocked to this trendy hotspot, making it a popular destination. Palms Casino Resort is thrilled to welcome guests back to this chic and vibrant venue that promises an unforgettable experience, day or night.
There might be a chill in the air right now, but be prepared come spring, as they have over 70,000 square feet of pool space for guests.
Whether you prefer to lounge by one of their two pools or upgrade to a cabana with a private pool, there's plenty of space to relax and recharge in your oasis. Additionally, Palms is preparing to host live outdoor concerts and DJs, so keep an eye out for upcoming events.
Palms is a foodie's paradise, with various dining options catering to different tastes and preferences. From succulent steaks and vintage whiskeys to delicious dim sum and barbeque dishes, Palms has established itself as a culinary destination in Las Vegas. According to Glass, the reopening of Palms' signature eateries coincides with a partnership with the renowned chef Michael Symon.
Guests can indulge in his classic American barbeque restaurant, Mabel's BBQ, or savor the contemporary steakhouse, Scotch 80 Prime, before heading out for a night on the town.
So get ready to let your hair down and immerse yourself in all the excitement the iconic Palms Casino Resort offers! Whether you're visiting with your closest friends, celebrating a special occasion, or here for a work trip, Palms promises an unforgettable experience. With various live entertainment options throughout the property, you'll have no shortage of fun things to do.
Whether you're looking for a night of dancing at a resort's bars or lounges or a more intimate evening at one of their live music venues, Palms has something for everyone. So why wait? Come and experience the excitement for yourself of drinking, dining, partying, or staying at the Palms Casino Resort!
www.palms.com