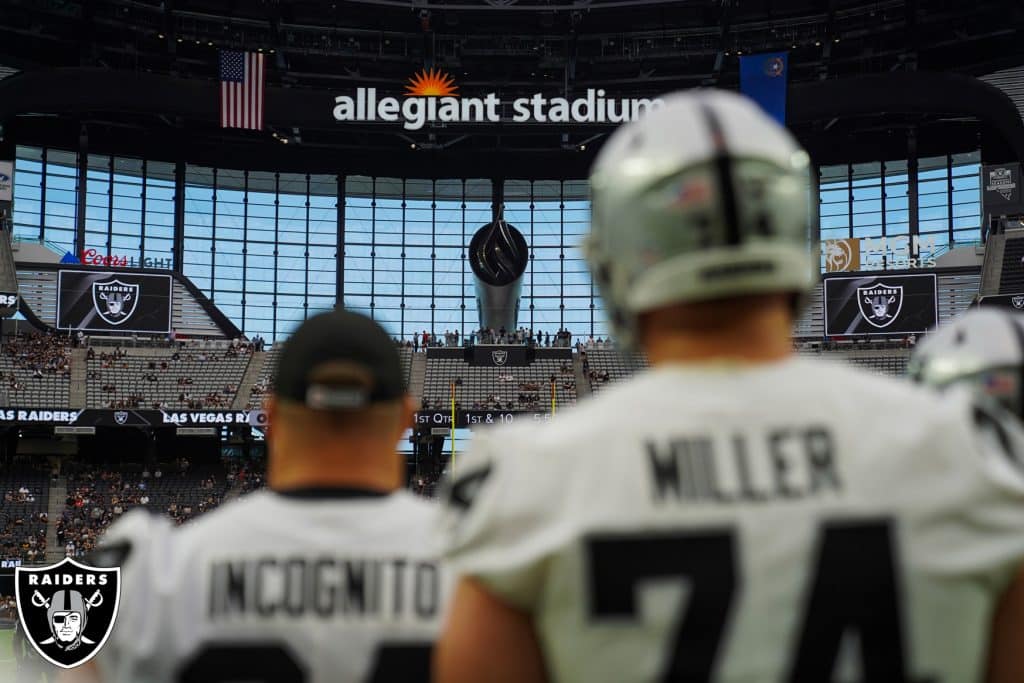 Author: Zak Lodhi
Allegiant: this word means loyal or faithful, especially to a person or cause, and that's exactly what our Stadium is. Loyal to the city of Las Vegas, the impressive Allegiant Stadium has been open since mid-2020. But to those who have not been able to visit this global events destination, allow us to bring you on this highlighted tour. Since the arrival of the NFL's iconic Raiders in 2020. Allegiant Stadium, fully enclosed and climate-controlled, with a capacity of 65,000. The technologically advanced Stadium is the home of the Las Vegas Raiders NFL team. In addition, it will host world-class entertainment, including concerts and special sporting events such as the Pac-12 Championship Game and Las Vegas Bowl. Allegiant Stadium also serves as the home of UNLV Football. The stadium project is expected to generate an economic benefit of $620 million annually while creating 6,000 permanent jobs in Southern Nevada.
Some of the areas you may get to visit on your stadium tour include the Al Davis Memorial Torch, Broadcast Booth, Private Suites and Clubs, Raiderette Locker Room, Ubeo Press Conference Room, Raiders Locker Rooms, and Field. Tour routes and experiences are subject to change due to availability based on events and activities throughout the Stadium.
Discounts of 10 percent are available for Nevada residents, veterans or active duty military, law enforcement, firefighters, first responders, and hospital workers. In addition, personal seat license holders can receive 20 percent off the advertised prices.