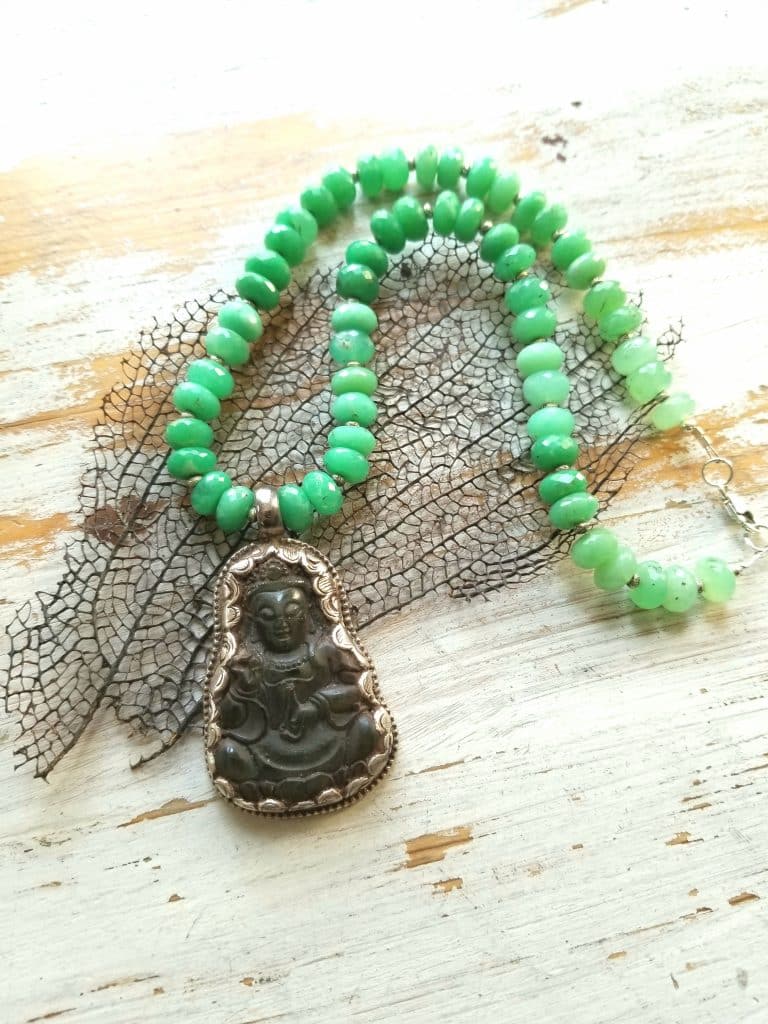 Author: Sue Schubert Conway
Sue starts creating every piece with an intention. She finds inspiration when doing yoga. During Covid she became yoga teacher certified in kundalini yoga and began selling her jewelry on Facebook. She uses Buddhas, Ganeshas, lotus flowers, Oms, semi-precious stones, Thai silver and sterling silver in her pieces.
In Kundalini yoga, Waheguru refers to a mantra which can be chanted to call upon divine light to remove spiritual darkness. It is used as a means to elevate and awaken the spirit, while expressing the bliss one feels when moving from ignorance and illusion to wisdom or enlightenment.
You can contact Sue by email at dichotomize@yahoo.com or her Facebook page Sue WaHeGuru or by texting her at 702-595-6305.